it's all skeletalchars, you remove it and start a fresh copy of ut99, and use your own anims and provide your own coords (even close ones)
you will get what you see. what a shame that guys rushed the skeletalchars mod / classes
but i'll take the time to import a ton of ut2004/ut3/ue4 stuff so that it stays up to date, once the base animations are in, people can import whatever they like.
and YES, I WILL PASS IT ALL AROUND FOR FREE when its worthy of mass download.
thank you again for your help it's greatly appreciated (i started small, but i got lots of cosmetic bugs so i'll fix in the am
https://www.youtube.com/watch?v=Ks-UEPKFZpM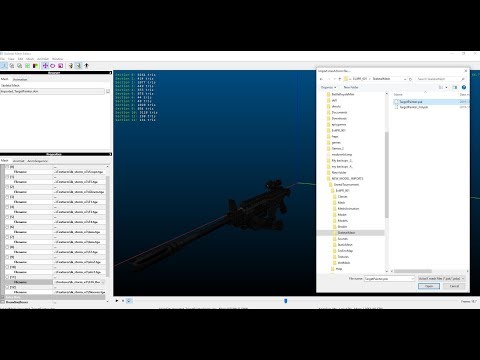 and p.s.
YOU SURE ARE RIGHT ABOUT IT LOADING DIFFERENT when importing
but that's my fault for rushing it, and using a ripped off import script.
i'll do it clean and proper tomorrow (second image below)
but atleast the orientation comes out properly and the ANIMATIONS TOO!
(*third image down, cross referenced with original working mod for ut99)
p.s. it's my opinion that the successors of unreal engine one, are just more of the same with a bigger SDK/effects basket.
sure they've implemented a number of features, the worst one, making the script way more complex so you get headaches just looking at it.
i'm out to prove this old engine is still useful, if one puts the time in. take care meowcat, i downloaded your jetpack ages ago, i was super surprised to hear from you...