I think I wanted to advertise our mod here: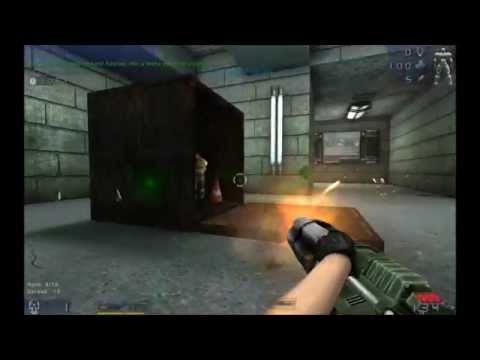 http://www.moddb.com/mods/ut2341-hd-arsenal
Unreal Tournament: 2341 aims to bring the classic UT99 weapons back into the fray in higher quality
The current scope is limited to bringing the classic Unreal Tournament 99 weapons to UT2004, completely remastered with new high definition models, particle effects and animations to bring those weapons beyond UT2k4 standards.
All your favorite weapons complete with classic sounds will return. Burn, baby!
---
Credits:
Programming: Azarael and Wail_of_Suicide
Modeling: Bloodshot12 and Blade Sword
Animations: Blade Sword
Texturing: Bloodshot12
Particle Effects: Bloodshot12/Azarael/Wail_of_Suicide
Sound tweaking: Bloodshot12/Azarael/Wail_of_Suicide
Special thanks: Arkon23 for the spark that initiated the project; Azarael and Captain Xavious for their generous help, HenrikRyosa (UTR HUD)
---
Beta2 Servers:
LDG-Gaming (Europe):
ut2004://178.33.238.38:9950
Shadow Mavericks (U.S.):
ut2004://64.74.97.177:7777
---
Installation:
Copy the files in the same directory names as in your UT2004 folders or watch for the following file extensions.
UKX -> Animations
USX -> StaticMeshes
UAX -> Sounds
U and UCL -> System
UTX -> Textures
Once Installed look for the mutator that replace weapons and the other one who provides instagib mut. Unreal Tournament 2341 weapons is the one that replaces weapons and UT2341 instagib is the one with instagib gameplay

Make sure
you disable small weapons from the main menu before playing.
---
Features:
- Complete arsenal minus the chainsaw
- Improved models and textures for both first and third person meshes
- Optimized online compatibility
- Improved ragdolls
- Fully animated weapons with UT like hands
- Improved mechanisms of the weapons
- UT99 pickups and items (most of them are included)
- UT99 sounds for weapons pickups and most effects.
- Some weapons with third person animations
- Improved and custom particle effects and muzzle flashes
- UT99 style HUD
- Instagib mutator with enhanced UT99 shock rifle
- Bot support to an extent
- teleport/respawn sounds and effects
- removed pickup bases
- implemented slow spin for weapons/items
- implemented pickups (medkit, healthvial sounds, UDamage, Shield Belt)
- Finished HUD for all modes except ONS
- Bots use correct pawn (Teleport/respawn/shield belt effects)
- red screenflash when taking damage
What we don't have:
- Working LED screens
- Bloody hell support and compatibility
- Double Jump to accommodate with UT99 movement
- The same UT tricks like shock combo spam for example
- Onslaught HUD
- certain powerups like the thigh pads
- Skins, Maps (you can download such at various places)
Happy nostalgic fragging