Hi, I found the option "Disable Seamless Loading" in WebAdmin of UT3.
WebAdmin --> Settings --> Administration --> Disable Seamless Loading "Yes"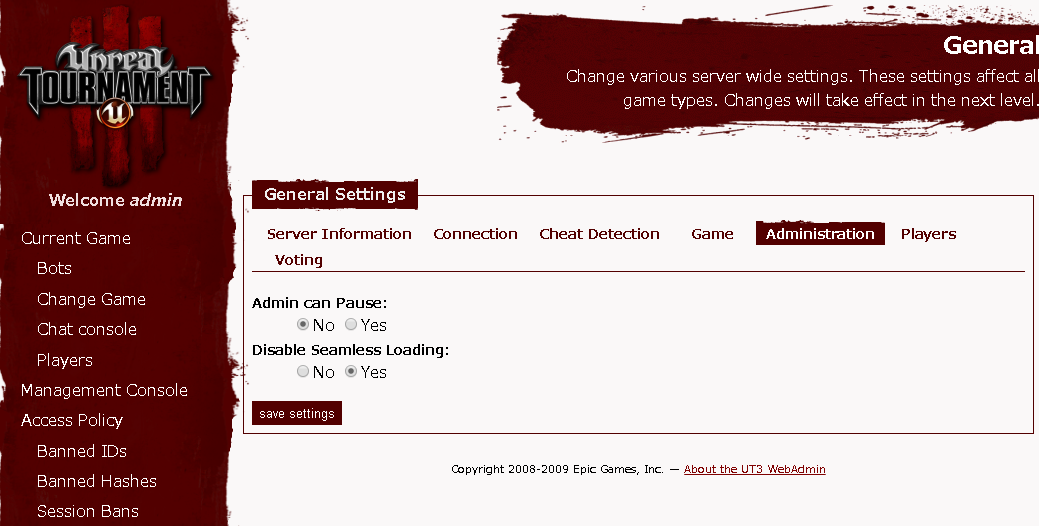 What is the effect of this?
Normally this option was "NO". Now, I tried changing it to "YES".
And then, If this is not my misunderstanding,
This has removed the freezing of first loading of The Crucible MOD.
And, this also removed Galtanors Invasion 's little freezing at additional monster spawn.
This is just making me happy for now.
But I am worried about something bad effect.
Does this cause some kind of non-happy effect?