Here you can enjoy Unreal Tournament 3 custom maps previews. I began with Moloch maps (about 160 works) because these maps are extremely original. I just show their layout, tremendous atmosphere, and design without gameplay. You can find walkthrough and flythrough videos. The latter were made with the help of Spectator mutators provided by RattleSN4K3 and marked as HD. I tried to make the picture as clean as possible without HUD. No commentary.
Software
: Open Broadcaster Software was used for video recording. Bandicam was chosen to take Full HD 1920×1080 screenshots with no HUD in JPG-high quality format.
Console commands
that were used (press "Tab" or F10 in game): 'ghost', 'walk', 'slomo' ,'showhud', 'killbots', 'setspeed', 'suicide', 'amphibious', 'unlockallchars'.
Mutators
: PC Normal version MutateSpec_v0.6b and SpectatorHelper mutators made by RattleSN4K3, UT3BombingRun.
Settings
: Every map is showed with "Depth of Field" setting off and on which changes visuals drastically. "Post-processing" effect is by "Default".
Additionally, if you want to get rid of the head bobbing effect (the camera up and down wobble movement during a walk), you can do the following:
Open the file
UTGame.ini
that is located in
C:\Users\User\Documents\My Games\Unreal Tournament 3\UTGame\Config
and change the value of the
Bob
variable to 0 (0.010 by default).
[UTGame.UTPawn]
Bob=0
Video Playlist:
YouTube
https://www.youtube.com/playlist?lis...UHy5kJV7FN9h8z
Twitch
https://www.twitch.tv/collections/UmttSTKEXhUU2Q
Rutube
https://rutube.ru/video/person/855930/
Examples: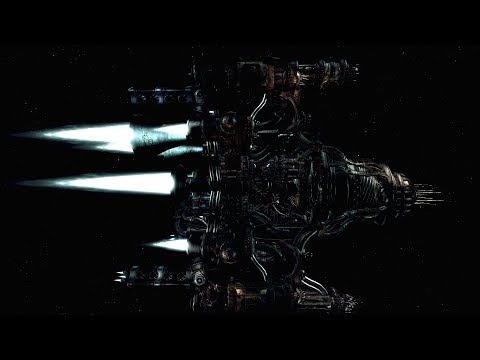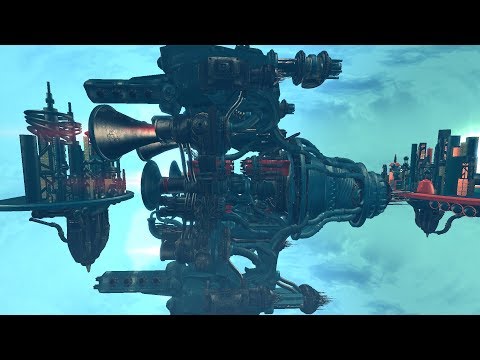 Topics:
All Moloch's maps 159 in total (about 8 GB) + Moloch's novel Christcrusher, screenshots, mutators can be downloaded here
:
The 2021 pack is not included yet.
Google drive:
https://drive.google.com/open?id=1ln...iuNhFHFxRZyl9q
Mega:
https://mega.nz/#F!G98zyTZJ!3NNVWXhREVMAWuLPN6X97A
This Archive includes all packs (2011 - March 2020):
List of maps:
Map music:
All released Moloch works were screen captured in Full HD 1920×1080 with no HUD. The screenshots were taken with Bandicam in JPG-high quality format (there are no screens for Pack 7, Pack 8 and Christcrusher Remaster 2019 pack
yet).
Additional links:
Requirements: Unreal Tournament 3 Patch 2.1 Titan pack
Extract all the files to:
C:\Users\User\Documents\My Games\Unreal Tournament 3\UTGame\Published\CookedPC\CustomMaps
Or run the game with
-nohomedir
parameter and put the maps to the root game folder
..\Unreal Tournament 3\UTGame\Published\CookedPC\CustomMaps
.
You may need UT3 Bombing Run mod. Both versions 3.1 and 3.22 are already included in the archive. Also, here is an extra link:
https://www.utzone.de/forum/download...o=file&id=3540
Read "redme.txt" carefully on how to install this mod
These maps play well with The Crucible Weapon Pack by RuneStorm. This is a weapon pack and not a
total conversion
.
The Crucible Weapon Pack V1.0
+
Thor Lightning Gun V1.1
can be found on Google Disk.
Useful tools: for observing enormous maps easily with noHUD I highly recommend using both PC Normal version MutateSpec_v0.6b and SpectatorHelper mutators made by RattleSN4K3
Configure them before using (
included in the archive)
.
P.S. For those who are interested in such an art I'd recommend checking these artists:
H. R. Giger, Zdzisław Beksiński, Wayne Barlowe, Daniele Valeriani, Kuldar Leement, Max Bedulenko, Alex Kozhanov, Julian Faylona, Adam Burn, Aeron Alfrey, Hieronymus Bosch, Dariusz Zawadzki, Seeming Watcher, Toshihiro Egawa, Marco Hasmann, Par Olofsson, Juanjo Castellano, Nick Keller, Ola Larsson, Dan Seagrave, Rafael Tavares, Paolo Girardi, Dane Hallett, Sverker Castillo, Nestor Avalos, Mark Riddick, Robert Morgan, Boris Vallejo, Zbigniew Bielak.