I'm a bit of a forum lurker - most questions i have for the forums have already been asked - so I'm usually content just reading. However, this is something I've been itching to start a discussion about. I haven't seen much constructive back and forth on the topic - threads on BSP tools tend toward frustrated venting. Theres some good discussion out there (
for example
) - but its few and far between. I apologize if theres a recent 50 page thread on this topic that I totally missed - lol you can dismiss whats below if thats the case. I'm also sorry if it incites dismissive TLDR. I try to compartmentalize my points, I apologize if I ramble.
Since this is my first post, a bit of background before I pop off I guess. I've worked in the industry for 5 years - I've been a worldbuilder for about 2.5 years. I've been using Unreal Technology since....the Gears of War PC editor - so I guess....since ultra legacy UE3....or UE2.5...or whatever. EPICs sometimes clunky BSP system holds a dear place in my heart - as it was with Unreals BSP system that my level design fundamentals and methodology really began to gel. (at least in my eyes lol)
Seeing Epics tech evolve to the marvelous spectacle that is UE4 has been truly amazing - however I feel BSP has been....somewhat neglected in Unreal Engine 4, and has arguably experienced a bit of a regression. Now, Id like to discuss this as constructively as possible, there were alot of fantastic new editor systems coming to life this past year - and its understandable that BSP has taken a bit of a back seat.
So Im gonna talk about it a bit, discuss where Id like to see BSP become, and inquire what the community and the devs would like to see BSP become. I'm not looking to bemoan my frustrations or take snarky potshots at the dev teams in any way - I'm just looking to foster some dialogue between Epic Devs and the community on this topic. And give some constructive feedback on a tool that is very dear to me. And what better place to do it then a forum full of EPIC and community UT developers - who get down and dirty with BSP regularly .
---
The Core Issue(s?)

[PLEASE NOTE! I'm not looking for the UT Dev team to solve Geometry 2.0. Im not that presumptuous/rude. I am looking to pick their brains on the matter along with the community at large, conduct some realistic brainstorming, and perhaps drum up some advocacy on this topic]
So first, this video sums up alot of my frustration quite nicely (minus some of this guys snarky bluntness, but the points this youtuber makes are still salient)
[[**UPDATE: I WANT TO EMPHASIZE THAT THIS IS NOT MY VIDEO OR ME IN THE VIDEO. ]]
Some people are assuming this video is me, and I would never take false credit for this guys well thought out youtube video. It capitulates the issue way more effectively than I ever could in the medium of forum posts..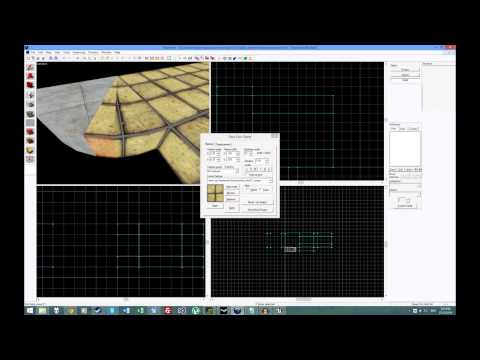 In short:
This tool for rapid level prototyping isnt particularly conducive to rapid prototyping. Geometry Editing is not nearly as robust as most/all other editor tools included in UE4. While its very similar to the BSP system in UE3 - the UE4 BSP system has undergone many small regressions (ex: the loss of simple boolean unions, the inability to reliably control BSP pivots) and suffers from technical issues that make whiteboxing level geometry with BSP largely inefficient/frustrating when attempting rapid prototyping.
---
Common Rebuttals and Workarounds for my BSP woes

Im no stranger to the forum search tool - on this forum or the main UE4 forum. I'm not the first one to make such complaints. These are the most common rebuttals/workarounds to the issues that I've encountered:
"Try using a 3d application for level shells instead"

a workable solution, but far from optimal - and fairly overwhelming to those just starting to dabble in game dev



"Block out using modular meshes"

While this has been my preferred method as of late - it lacks the flexibility I used to enjoy with legacy-BSP. Especially without built-in features like vertex snapping, or the ability to reliably change your pivot
Also, I tend to like turning my BSP geometry into my collision shells in the latter stages of working on a level - collision shells that are highly malleable in engine. When I work using just modular meshes, my level collision tends to get sloppy real early.



[[The Grizzled Unreal Veteran Response]] - (a depressingly common attitude Ive seen lately):
And other similar sentiments - all which somewhat sidestep the aforementioned core issue:
this tool for rapid level prototyping isnt particularly conducive to rapid prototyping.

Alternate workflows (using maya/modo, whiteboxing with modular mesh primitives) are well and good, but BSP can be a wonderful prototyping tool - especially for new initiates to the engine. And one of the things that sets Unreal Engine from engines like Unity are the great tools provided out of the box.
---
So whats holding BSP/CSG/Geometry-Editor back? Why isn't it being iterated upon like other UE4 tools?
(IMHO)
To begin with, Epic is naturally aware of this problem ("BSP Replacement" and "Geometry 2.0" have been on the wishlist / backlog since mid January). Which leads me to believe they've been quietly mulling over a BSP solution for a good amount of time. They also take the time to rectify the more egregious issues that crop up with our current BSP system - quite proactively.
Losing most of my core boolean operations makes things.....rougher than they need to be.
The scope of the engine is massive. It blows my mind. And Epic has to be reasonable in what they prioritize. No developer misses a game delivery because they have janky BSP tools - I respect the choices Epic has made in what to prioritize - but I'd also argue that the engine has come along far enough that its worth reevaluating more basic systems like BSP, and considering a dedicated usability pass / overhaul.
Asking any programmer I know: "why arent there quick and easy to implement BSP solutions?" has always resulted in a frown and a sigh. The consensus seems to be that implementing BSP systems is no light matter - BSP is inherently messy by its very nature.
Geometry modes not unusably borked - its just....clumsy to model with and unstable. As long as you save fastidiously....its serviceable - you can block out a level with BSP with some gumption and patience. It dances right on the line of "acceptably functional". BSP screwiness is simply not a "showstopper" that demands immediate attention. [Pure conjecture.... but with logical reasoning hopefully]
---
How would the EPIC Developers like to see BSP evolve?
THIS QUESTION ISNT RHETORICAL!!!!!

Really - I wanna hear how you devs would like to see our Geometry Editor evolve. Like....what do your teams level designers fantasize about when it comes to improving our geometry editor?
What are the limitations that concern your engineers for implementing a new geometry system?

I don't see nearly as much back and forth discussion on this as there is with other in-editor tools.


---
How would my fellow UT modders like to see BSP evolve?
THIS QUESTION ISNT RHETORICAL EITHER!!!!!
Im genuinely interested in what you guys/gals in the community think as well. What improvements would you like to see? Bevel? Chamfer? Better Extrusion?
How would you improve our BSP system to better promote rapid prototyping?
Am I just a windbag, pontificating for no good reason?
---
How would I like to see BSP evolve?


My simplest wish? Get some classic legacy boolean operations online again - and better pivot controls. Deintersect? Yes please. Intersect/Merge? Oh god, yes.
At the very least Id like to see s

ome healthy back and forth between the UT community and devs on whats possible for "Geometry 2.0".

BSP is an important tool for the UT Mod community, its a good place for this kind of discussion to take place.




Full SUB-D modeling seems unrealistic...but better modeling controls would be great.
Examples of cool/well-implemented solutions in other software packages
(any comments regarding technical limitations preventing these sorts of things in UE4 are more than welcome)


UNITY
Unity never even bothered to foster BSP systems. Which has always been curious -
however there are kick *** whiteboxing solutions in the unity store - most prominently pro-builder: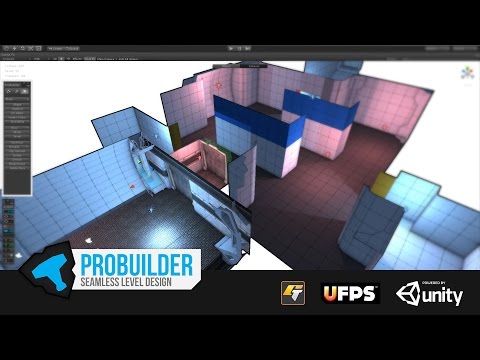 FORM Z
Specialist modeling package Form Z by Autodessys (not autodesk...) has a truly elegant BSP system.
Far and away my favorite BSP tool that nobodies ever heard of. So satisfying and fast.
And the toolset! I prefer this program over sketchup quite strongly. Especially the intuitive functionality displayed at 3:15 or so in this 1st video: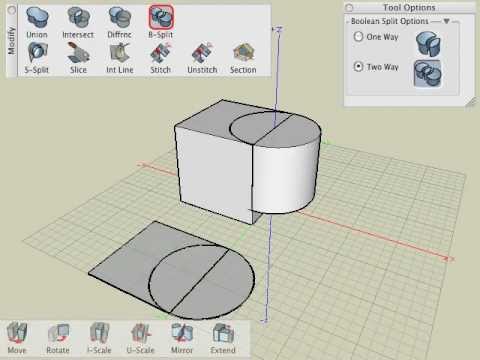 The intuitiveness of reshaping, and offsetting is fantastic as well:
---
And yeah....ill step down from my soapbox. Ive run my mouth enough for my 1st post.
Greetings UT Forums - dont flame me too hard for being a blabbermouth. It wont happen often.
Feel free to correct or criticize any faulty statements - im glad to redact anything incorrect/uninformed ive blathered out.
Cheers,
Boogerbreath
P.S. EPIC devs (and PeopleCanFly) - Ive learned more from deconstructing your level designs (all the way back to the gears editor) then I have from all my other educational sources combined. Gears inspired me to pursue level design. Thank you so much. Looking forward to seeing where you take UT.




---
BOOGERBREATH
UT Modder, Gears Modder
Folio:
http://designabacination.prosite.com/
---