Download:
U
TCC
,
Readme
Players: 2 - 4
Version: 1.2
Released: 01-06-2019
WinMD5: 20ec7e108ca81fcc058e3cb502d71696
Story / Histoire:
Designed for 2 to 4 players, Infiltrate is a place where your skills will be put to the test. Agility and rapidity will make you a winner... or else, a loser.
Conçue pour 2 à 4 joueurs, Infiltrate est un endroit ou vos habiletés seront mis à l'épreuve. L'agilité et la rapidité feront de vous un vainqueur, sinon, un perdant.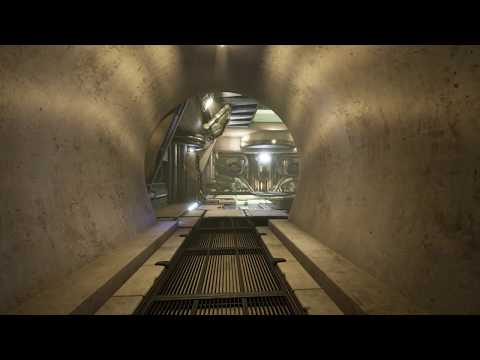 Details:
I've create this map base on my own UT3 map. Remember,
CTF-Mako
? Layout, pickup placement, is practically the same. The biggest changes are that the lower level isn't submerge in water and there is 2 entrances on the upper level to the flag base. The theme is completely different too, I created a industrial theme. Most assets are from
Epic Infiltrator demo
. I had to redo all materials, materials functions in UT4 which is well, not easy and **** long to accomplish! I'm also restrained myself not to use to much assets from Infiltrator simply because the map size would be an issue since you must import meshes and textures into the map.
Custom content:
Materials: 69
Material function: 13
Material instance: 44
Music: stock game track
Static meshes: 92
Textures: 81
VFX: 2
Dev:
1.2
Remade post-process from scratch.
Lighting changes (and perform full rebuild, production quality).
1.1
Small fixes (bv's, materials and such).
1.0
The final version of my second map for UT4. Compatible with the May 2017 build. THX for everyone who took the time to help me out or showing their support, encouragement in the
WIP thread