Download:
UTCC
,
Readme
Players: 2 - 4
Version: 1.2
Released: 20-03-2020
WinMD5: 6b8bf693b8967c5036a35e2db02710b1
Story / Histoire:
Some time ago, explorers discovered that the inhabitants of this small island are mysteriously missing? The population has vanished leaving no clue, no message, no trace? Nobody has any answer, it is to believe that all the inhabitants have been removed by a unknown superior force, by Aliens perhaps? Welcome to Aly...
Il y a quelque temps, des explorateurs ont découvert que les habitants de cette petite île sont mystérieusement disparus? La population s'est volatilisée ne laissant aucun indice, aucun message, aucune trace? Personne n'a de réponse, c'est à croire que tous les habitants ont été enlevées pas une force supérieure inconnue, par des Aliens peut-être? Bienvenue à Aly...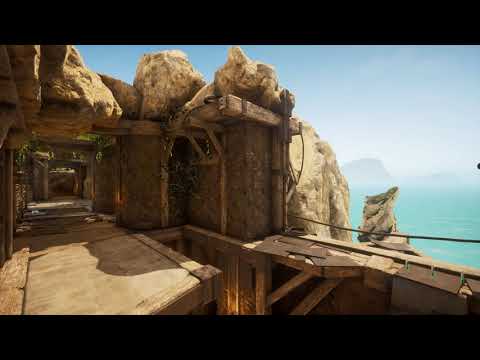 Details:
A remake of my
DM-Aly Second Edition
for UT3
THX for everyone who took the time to help me out or showing their support, encouragement in the
WIP thread
Custom content:
Materials: 24
Material function: 0
Material instance: 50
Music: stock game track
Static meshes: 69
Textures: 43
VFX: 8
Dev:
1.2
Post-process enhancements.
File is now 39 MB smaller while maintaining same level of visual quality.
1.1
Remade post-process.
Lighting changes (and perform full rebuild, production quality).
Materials changes.
Small static meshes tweaks.
1.0
Final release.