Download
Players:6-10
Version:1.0
Released on 25/06/2019
Supported versions: DM/TDM/ELIM and
FreezePoint
, CTF coming soon
NB: We have a week left from the project, to iterate upon feedback and make the map better, so download it and play DM, or jump on UnrealPugs or PHX and play it on FreezePoint and please share your thoughts/bugs with us via http://bit.ly/2wKCIFe
Map Info
"In the center of a small mountain on Na Pali, beautiful blue crystals are found. A small mining community has taken it upon themselves to hollow out the mountain and overtime big, temple-like structures have been created, making it look almost like a holy place. However, another group has now also stumbled upon this place, and decided they want those crystals for themselves; even if they have to take them by force… Its time to fight for control"
​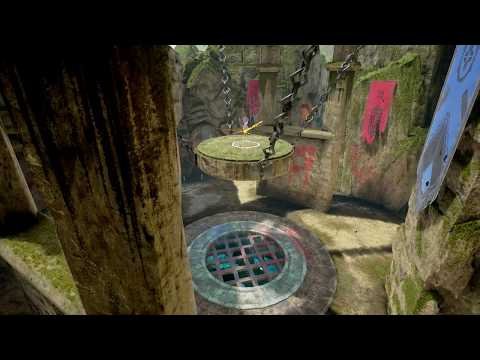 ​
​
​
​​
​
​​
Our Story:
This map was a project by IGAD students from Breda University of Applied Sciences and has been build up over the course of six to seven weeks.
A single level designer, 5 environment artists, a character artist (statues) and myself as the tech design/help working on this.
The map isn't your typical DM playground, we designed the map around the brand new game mode that comes with it:
FreezePoint
. But that doesn't mean that the map isn't supportive
Custom content:
Everything except banners, team decals, and the capture points.
We fully intend to share the editor files with you all in the upcoming weeks.