I am super excited to present you my first UT 4 level - Anturium! I am new to the forum and the game so forgiver me my mistakes if I make them. I am looking forward for the feedback about gameplay, visuals, scale, item placement and the usual stuff. Not all models and textures were made by me but most of them (
some are form Liandri meshes folder
) so I hope the map doesn't violate any licence rights (
APPARENTLY IT DOESN'T!
). It took a lot of time to get UT 4 editor to work well however it still crashes frequently
I hope you will like it:
It has plenty of room in it (maybe even too much?) and also it is strongly vertical (jumppads, strange turbine that launches you up with odd water sound (
FIXED NOW!
) and lifts which I find absolutely amazing mean of transportation: You can use them in a 'normal' way or press jump at the end of the move to reach higher floors! )
PAK NAME:
DM-Anturium_v06-WindowsNoEditor.pak

FILE PATH:
UnrealTournament\Content\RestrictedAssets\Maps\DM-Anturium_v07.umap

Download link:v7 - no trextures
drive.google.com/open?id=1whjjhAlrnvy6cYZIAsvkq5PZtGUbgK_J
I agree that this content constitutes a Submission under the Unreal Engine EULA (
https://www.unrealengine.com/eula
).
Great thanks to Archer, amazing musician and friend, who pointed out many flows at the very first play-test. AND his music is a soundtrack of this map! Thanks to him the FPS is good enough... Thanks to Vlad, Tidu, DutchSmoke and everyone else who posted their feedback.
And the video made by musician himself: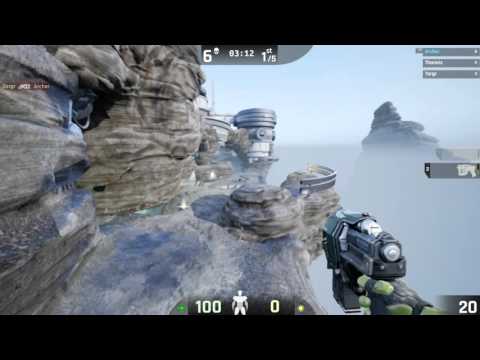 ChangeLog:
6 versions released. For details see the thread
EDIT: Post updated. Sorry for not following the rules the first time. Tell me if I missed something.