Map pak download

CTF-CyberMall

Hi there,

This is a map I have in the works.

I have been working on this for several weeks and it has gone through several design iterations in private playtests.

This version I feel is good enough for public testing!

Thanks!

Description

The aim of this project is to produce a Cyberpunk themed Mall Capture the Flag map for Unreal Tournament.

The main aims of the map are to create a balanced gameplay experience and bring back the Cyberpunk theme to Unreal Tournament.

Backstory

The 'Story' of the map is that it is a Cyberpunk Mall set in the 2291 era of Unreal Tournament.

The players could be fighting over the spoils of abandoned store stock, or trying to acquire the place as a base of operations for their gang (the opposing team being the rivals).

Layout

The layout is trying to emulate old school maps such as Facing Worlds, Deck 16 and Liandri Core with a focus on gameplay and balance.

The layout has the symmetry of Facing Worlds some of the the vertical play of Deck and an arena type central area like Liandri Core.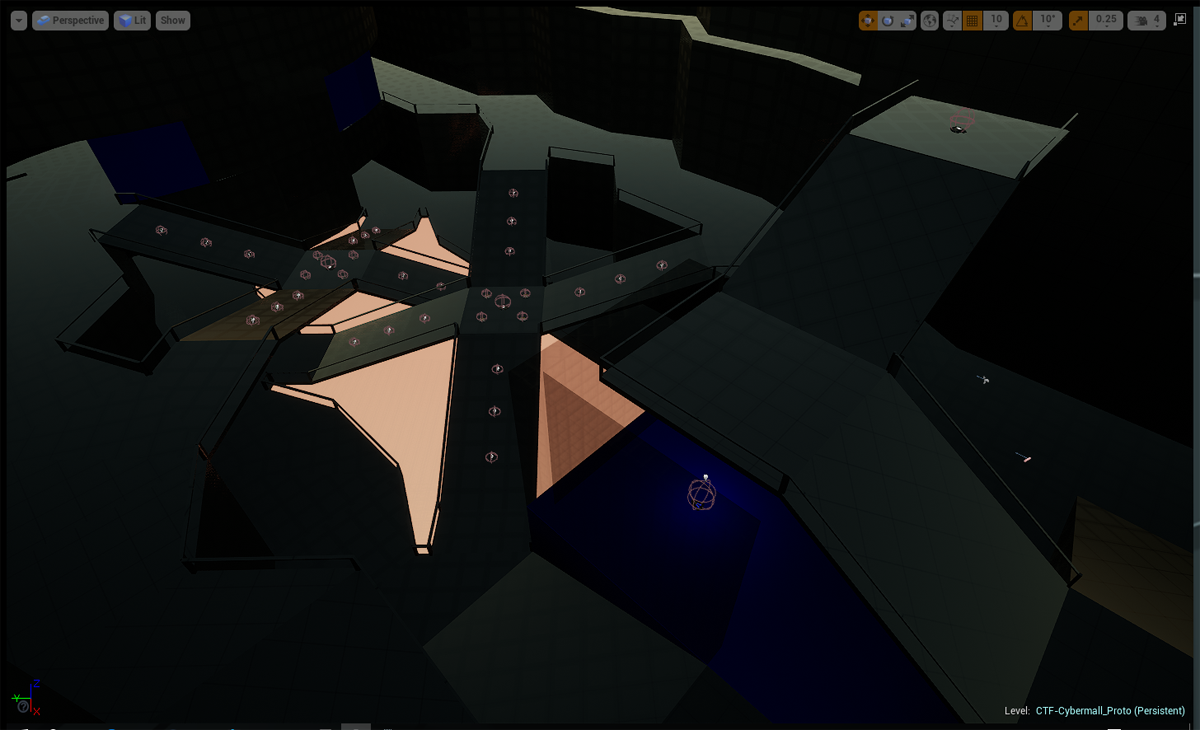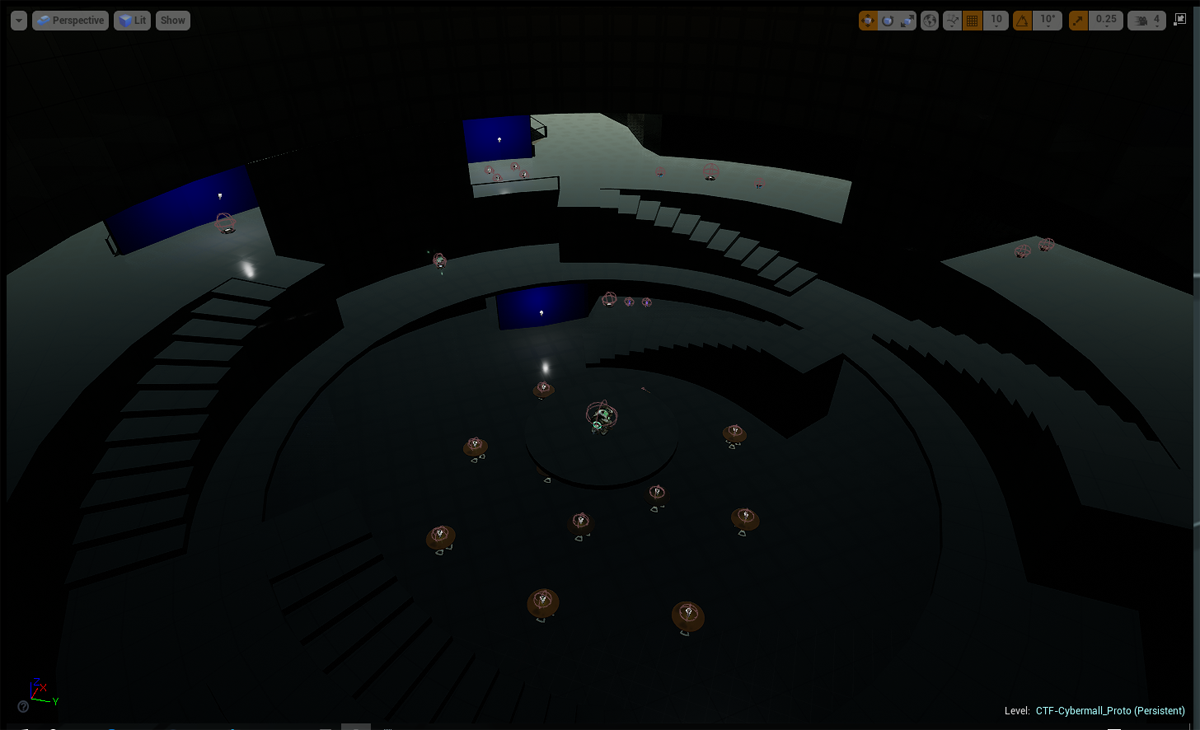 Top-down view just for a kind of overview of the map as a whole.


​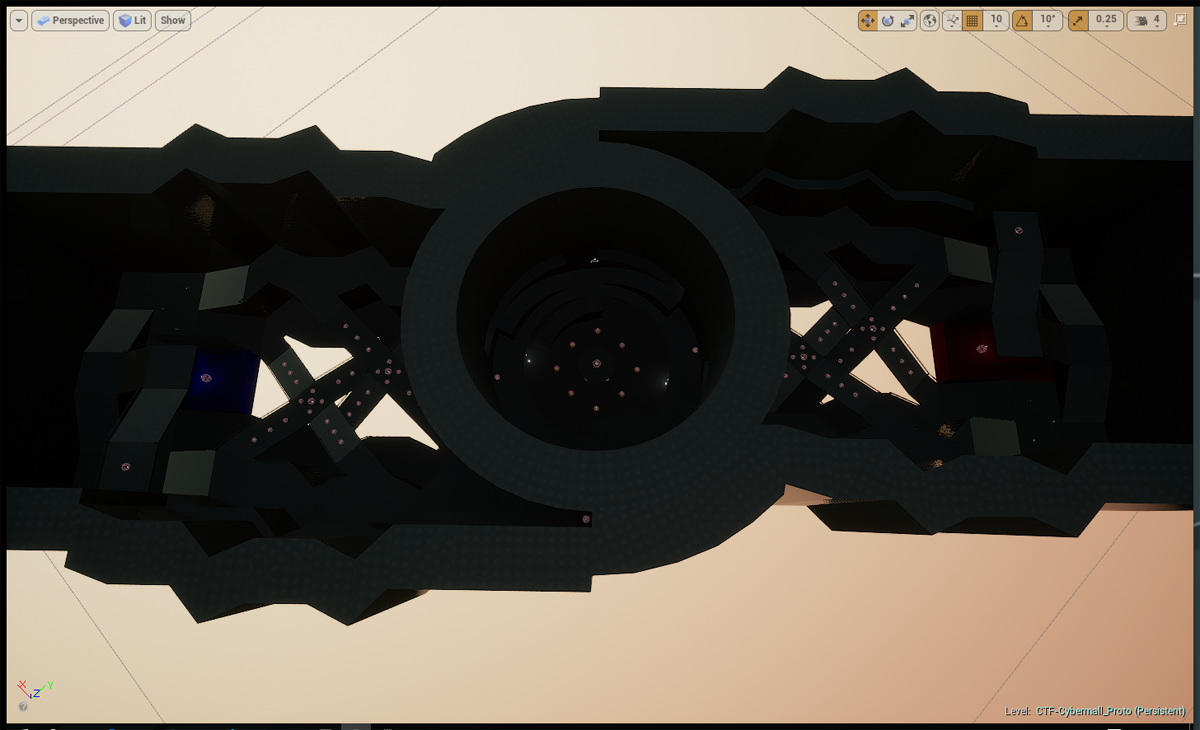 Concept Art

I made a quick paintover concept, just to get a feel for how it might look when fully arted.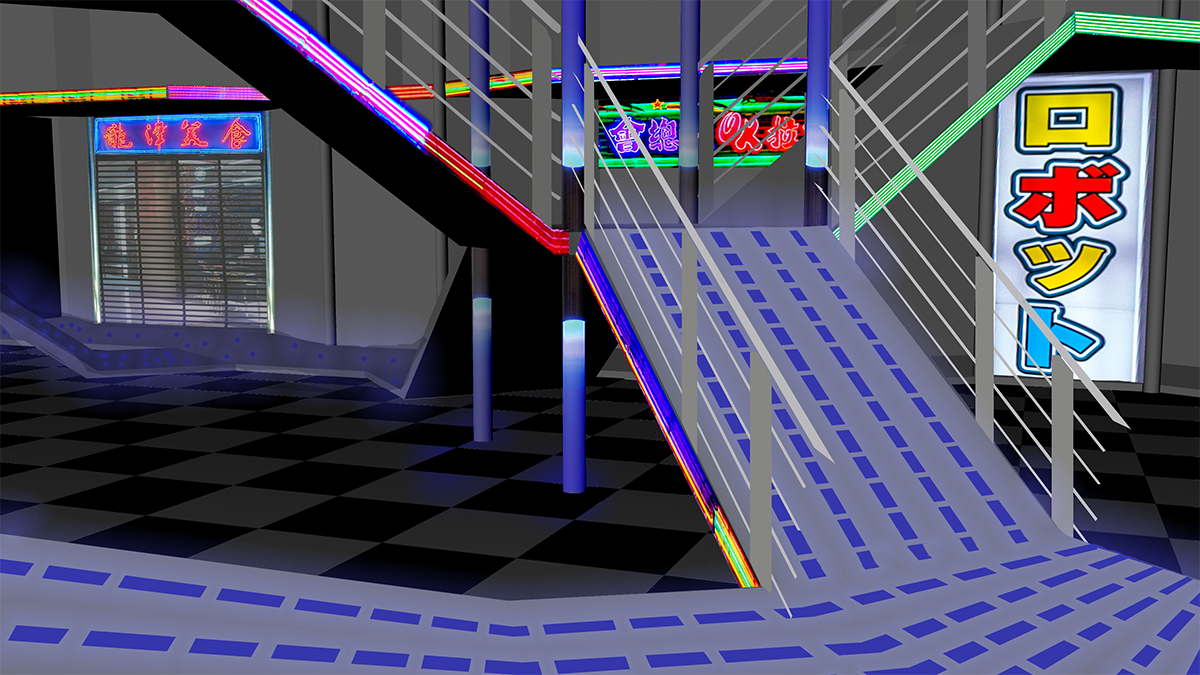 Have fun and thanks for looking!

Thanks for looking!


I agree that this content constitutes a Submission under the Unreal Engine EULA ( https://www.unrealengine.com/eula ).