DM-PubRC1a
Dear Boss,
All rumors turned out to be the fact- problem with rats has outgrown us. There are hundreds of them! All mouse traps do not work. Our customers just run away from the pub in panic, just like us. We'll be back, if you will finaly deal with this problem.
Employees.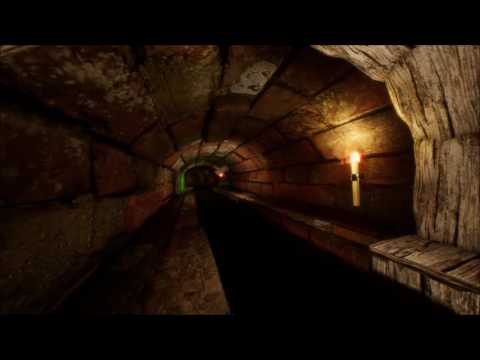 Just a short map history- some of you remember, that my new map was called DM-Lobby. At the very first beginning I was planning to create a giant map located in hotel lobby. After a few weeks I decided to add one opened guest room, map was becoming bigger and bigger (both in file-size and in general, dimension). I wasn't fully satisfied, it my opinion it lacks something important- general ambience. I decided to add hotel pub, connect everything with tunels, ventilation systems... But a big problem appeared- map was unplayable even on high-end pc. I made a very hard decision for me- start again and focus just on pub. It took lots of my spare time (wasn't mapping all the time, many real-life perturbations, etc.), but I hope you will enjoy what I've done so far.
If you want to see how it looked before- simply visit my
Imgur album
.
What you can expect from this level? I've tried to achieve a typical pub ambience, with lots of English/European style touches here and there. It's based just on my memories, favourite places I visited, etc. Cigarettes, cognac, Sinatra's music in the background, old gramophone noises, dark ventilation tunels, sewer system connecting pub and toilet area... There are even 3 new weapons- one, based on instagib which you may remember from DM-WarHouse and a new one,
BioFusion 2000
. The only difference in halloween's reedemer is 3 available missiles on pickup to make this weapon even more deadly and fun.
My main idea was to create a few map "areas" connected in many different ways- pub/bar, sits, toilet, outside area and lots of different tunnels/doors/sewers, etc. "Outside" part is just a place to take secret weapon and come back to "war" area again, as well as sewer system connecting pub and toilet. You can use these paths as shortcuts too. All ventilation systems are used to travel around map in more safe way and for camping too, of course
Check both monitors next to bar- they show camera previews which are placed next to all secret weapons. Another new map-making "trick" for me was creating water volumes in sewer which push player in one direction, to bar exit.
Why there are 2 versions of Pub- DM-PubRC1 and DM-PubRC1fps?
Since there are a few fps problems with final release (
you need to put Shadow Quality to low/medium to get stable 60 fps
), I decided to release fps version as well. It hasn't got so many post-processing volumes, as well as meshes, higher quality textures, more simple outside area, etc. I will focus more on this "lighter" version in future to be sure that it will works great in all rigs.
I hope you will enjoy DM-Pub, as much as it was fun for me to create it. I'm just a beginner in many aspects, so please close your eyes to all of the faults, bad uv's, etc. Have fun guys!
Changelog (Beta1>RC1):
- some optimization
- new trees in outside area (from new epic map)
- some changes in post-process volumes
- lots of small changes, both in visual and gameplay side
Changelog (RC1>RC1a):
- after lots of strange bugs in the editor I was able to recompile everything for the newest UT build!
- strange bug with light spots on the ceiling appeared, will fix it soon
Download:
DM-PubRC1a
(from mpforums.com, 350 MB, checksum 169494bbbef51f052a5f532355cddc80)
DM-PubRC1fps coming soon