Hello community,
I would like to present my remake of an UT99 classic iCTF map, on UT4. It needs no presentation, and the title says all: I'm talking about Liandri Docks!
I didn't see any version of it on UT4 yet, so I decided to make my own.
Currently the map is still WIP so feedback WILL be appreciated. This map has been created for the UnrealPUGs InstaGib community, mainly.
I have few screenshots and a video Fly-By, as well as a download link.
The map is already playable online on UnrealPUGs HUBs.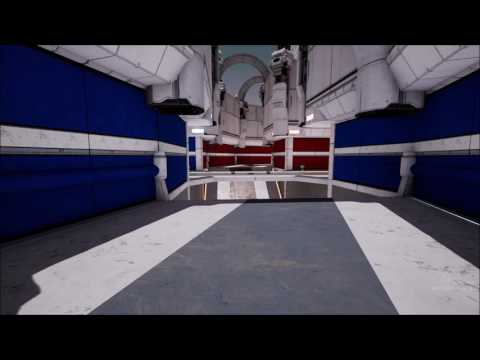 "A classic instagib Capture the Flag map has returned, reconstructed from its old walls, for the new tournament. Still a virgin in the blood of the new warriors, its simple layout composed by an 8-shaped corridor will be filled by echoes of new breed fires and screams. This is Liandri Docks!"
DOWNLOAD HERE - CTF-LiandriDocks-UnrealPUGs