"What do you do when lighting is building?"
- typical level design question.
So I have been seeing great maps around in this forum.... I have to go back in the mapping zone myself!
Drawing some stuff (like I usually do) and decided I don't want to stay idle. I have heard CTF is now popular.
V13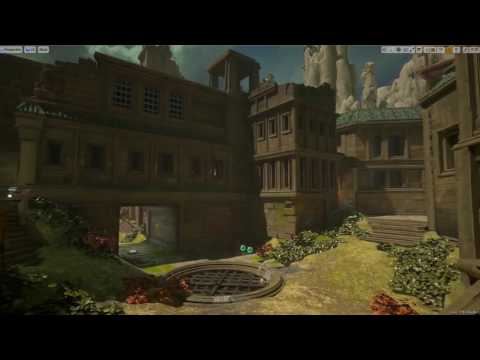 V15
Download (286 MB)
drive.google.com/open?id=1chD2z9QQfHYEnWSjdwcrG6k_HBBj3dJQ
Pak name:
CTF-Clouds-15-WindowsNoEditor.pak
Checksum:
6b1ac79e8db713ea3096168e07bb0c61
FILE PATH:
/Game/Content/RestrictedAssets/Maps/CTF-Clouds-15.umap
I agree that this content constitutes a Submission under the Unreal Engine EULA (
https://www.unrealengine.com/eula
).*
IN ORDER TO PLAY THE MAP:

1.Download the .pak file.
2.Place it here \Documents\UnrealTournament\Saved\Paks\DownloadedPaks
3. Launch the game and choose custom match
4.Choose CTF and search for the map in the drop down map list
5.Map works with bots now, 12 players is optimal number
6.Have fun!
PS. I hope you spent your Christmas in a good atmosphere among friends and families! Shout outs to Rainmaker for the great feedback once again!
So far in UT 4 I made
steel environment-

(DM-Anturium),

wooden city

(DM-Broken)...

Now its time for stone. Do you guys have any wishes or ideas I could use? I have seen many amazing castle like medival themed environments... I want something more exotic!
It should be symmetrical map I suppose..?
Current map status:
*One day I will read this Eula thingy