Below is a screenie of a low grav map, for the new UT, that I've started working on!
It's based on one of my favourite pictures on Deviant Art by a very talented artist named ellixus. I got permission from him quite a while back to make the map in UT3 but that never eventuated. Now that UE4 and the new UT is coming I decided that it could be something fun to work on to learn the new engine.
Original image:
Original URL for the image:
http://ellixus.deviantart.com/art/Lo...mory-409016614
Details:
Re-designed for the Blitz and Siege gametypes!
Re-visualized from original to being buried within the think atmosphere of a gas giant!
Alpha001 build (for original DM version):
http://www.mediafire.com/download/3j...wsNoEditor.pak
Blitz alpha version:
https://www.dropbox.com/s/dwivsirqky...Alpha.rar?dl=0
Quick DM 'of Blitz alpha' cook:
https://www.dropbox.com/s/pszingatkq...Alpha.rar?dl=0
Blitz WIP: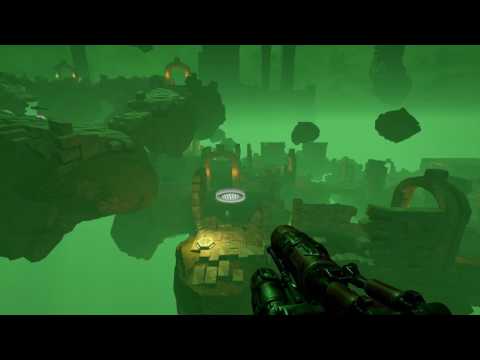 Older DM screens: