So here's the first look at my current project (the one I will iterate on) and no, I haven't come up with a good name for it. I have a few changes planned already, especially with regards to the right side of the starting area (50s into the video) and the shock rifle area.
The basic layout is a central hub area with 4/5 big areas around it. It's quite large, more like a 4-8 player map than a 1v1 or low FFA and has all the different weapons. It looks extremely blocky, both because it is and because there is no ceiling on the majority of the areas. The weapon pickups are there but there are no spawns, health or ammo pickups so it's not quite playable yet.
The texture/lighting is very flat, which means all the areas look very similar, but having the post-process effect just makes all of the unlit areas bright enough to start playing without adding any lights.
Video here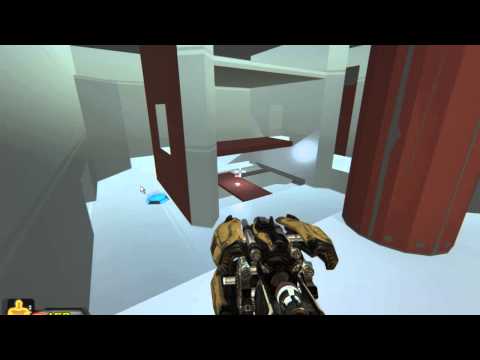 Download link (17/9):
https://dl.dropboxusercontent.com/u/.../dm_brawl.umap
Cooked version (10/9):
https://dl.dropboxusercontent.com/u/...K/DM-Brawl.rar
Edit: cooked version and small update