Hey guys!
I have been working on this map for a while and have it in a spot where I want get some people's opinions on it. The idea of this map is that it is highly vertical, and built on the concept of having towers that have revolving doors!
I agree that this content constitutes a Submission under the Unreal Engine EULA (
https://www.unrealengine.com/eula
).
//UPDATE 8/3/2017
The full release of the map. Will come back later and add more details to the map.
https://s3-us-west-1.amazonaws.com/u...wsNoEditor.pak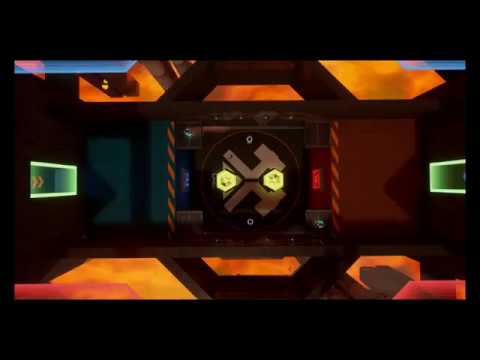 ~IMGUR GALLERY~
https://imgur.com/gallery/EtnRm
~CHANGE LOG~
0.34b
-make skylight brighter overall
-decrease distance on certain gaps to allow for more dodge tolerance
-removed railing at flag spot to allow players to get out of lava easier
-tower spins slightly faster
-decreased some height distances to allow less fall damage
-teleporter added at top fort spawn to the bottom area
-teleporter added in the middle area to go to the first floor of the tower on each end
-added rafters above stair columns to allow jumps from top area down
-bigger octagon room in an underground pass to the fort
-octagon pad to jump to from 3rd floor onto side area
-fixed collision issue with lava blocking bullets
-fixed lava doing no damage
-added 2 more spawn points for each team
-fixed issue where players could leave the map with the translocator
0.43b
-made top tier walkway wider and switched hard geo columns with less thick, weapon shields
team deco colors.
-adjusted top tier big lift to have 2 lifts to allow players to go up as well as down.
-adjusted geo near top tier big lift to have more of a doorway instead of a hole
because too many people were falling down into it accidentally.
-adjusted top tier geo near walkways make a square meetup, instead of an acute angle
-geo near the lifts now have corners and walls so the lifts can be dodged into
-lights added above left side fort near bottom floor lift
-moved team deco flags near bottom floor lift closer to the fort
-lowered big armor pickup from 30 to 20 seconds
-walls in the middle area blocking button, and drop into the lava
-team deco added to the middle area to better distinguish towers
-added ledges to the other four columns near the stairs to allow jumping
from other two ledges safely
-team deco exit signs added to the inside of the towers and forts
-team deco lights added to the top level lift walkways, and doorways of the tower
-lowered fort hq ledge 30 units
-added two more buttons to each tower, one on the 2nd floor, another in the third.
-added jump pad on the bottom floor near tower entrance that transfers to the pipeline on the right side
-modified first level tower outer rotator to have a medium sized hole that spans two
edges of the rotator.
-added button inside of flak cannon room in the tower on 2nd level (near lift)
0.46b
-added spiral staircase from floor 2 to outer building with a hole in the top
-added catwalk mid level that can be jumped down to from floor 3 catwalk
-added small health kits around tower area and starting forts, and in tunnel out of the fort
-added armor going into the first floor of the tower
-added large armor on the 2nd floor
-added redeemer to the middle area
0.47b
-added bio rifle above pipe hallway cliff exit
-added link rifle at the top of the spiral staircase from floor two on the tower
0.48b
-recook for 1121
0.57b
-gap distance to flag T-junction shortened to allow for dodges from further away.
-heightened ledge near the double staircase to not block you when you dodge from the top of
one of the staircases
-added a small ledge to the right with a jump pad to get on top of above ledge.
-added another small ledge near the above ledge to reach the jump pad from the above
stairwell
-large obstructing pipe in the long hallway has been cut in half to give vision through two
pipes.
-large health kit octagon pedestal size has been increased to have a better jump from the top level
of the tower.
-added more team deco around the map in various spots
-changed textures in long pipe hallway to give better depth perception
-changed lighting in the pipe hallway, and hallway tunnels to use floor lighting
-more steam and lava bursts
-added stairs at the top of the spiral staircase connector to the lift tower
-redid lighting inside both towers to appear to belong to a team color
-added more team deco and team lighting to spawn areas
-fixed z fighting and uvs on tower meshes
0.65b
-added AO
0.76b - 7/27/17
-lots of detail has been added around the blue side of the map with static meshes, as well as decals.
-particle and sound effects have been added near moving detailed areas such as fans, or fire.
-heat distort effect added to lava
-more lava waterfall layers have been added for lava looking consistency
-one side of the map significantly more detail for testing purposes.
-Railings on one side the map have been replaced.
-textures changed on the long hallway side of the map for better depth perception
0.82br
---Significant Geo Updates---
-added a rotating balcony vantage point to the towers at the top level
-changed the materials on the towers to be more visible
-added bright team deco shields on the doorways to the tower
-changed the delay on the lift in the cave to be shorter
-more weapon spawn locations (stinger added)
-added some ammo spawn locations
-redeemer has been moved to the HQ of each team
-changed the "blood bowl" between the towers to have wall running areas on the sides
and larger jump pads
-changed the flag area significantly
-changed jump pad destination to be near tower armor
-added teleporter to bottom area to go to HQ
-added more area with grates and a wall run area
-changed the spiral staircase area to fit better with the theme of the level
-added significant geo to the mid section area near the spiral staircase
-adjusted some geo on the lift areas in the towers to allow jumps through the top hole
more easily
-added stairwell to getting to the top of the concrete side building
-changed spawn point locations and added another
-added pipe runway to the side hallway area that goes above the hallway
-added openings to the hallway area
-1.0
-added much more detail to the map
-production lighting
-changed texture colors on the towers for better balcony perception
-added spectator cameras
-added team lineup
-fixed level thumbnail image