Hi guys...finally got a new graphics card that can run the Editor again. Starting working on this map about 2 weeks ago. Loved Playing this in UT3 and I really wanted to see it in the UE4 Engine. I realize it was a VCTF map and hopefully some day it will be again. Still fun to play with Trans Disc and Jump boots
I still got a few things to work on...But it is in Beta!
If I can get a few test ...that would be great and much appreciated. Here's the info. CTF - Feel Good Inc - Beta is Now available to play on the Mega Unreal Hub under the Mega Mode tab MCTF!
Pak File
http://redirect.megaunreal.com/maps/...wsNoEditor.pak
CustomMapList=/Game/CTF-FeelGoodInc_a1j
Code:
RedirectReferences=(PackageName="CTF-FeelGoodInc_a1j-WindowsNoEditor", PackageURLProtocol="http", PackageURL="redirect.megaunreal.com/maps/CTF-FeelGoodInc_a1j-WindowsNoEditor.pak", PackageChecksum="d57339487732f42abba4f18d1a912448")
Game play Video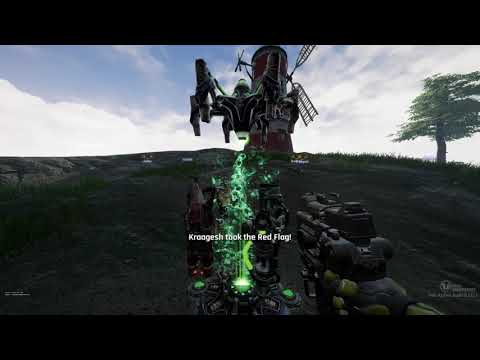 ScreensShots