DM-ArenaTest
(Temporary name)

Hello again!
My last two maps were both planned out to an extent prior to the shell being made. Yesterday I started a new map and this time I thought I'd just see where the editor took me without planning.

The map is small and seems like it should fit 1v1 nicely. 2v2 will probably be possible as well, but any more than that will feel cramped. There are a few unfinished areas such as the very top walkway (up the lift by the bio) but the general gist of it is blocked out. It is a map with a lot of verticality and (hopefully) a good mix between open and closed areas.

There is one of each armor and weapon (except redeemer) and also the jump boots and U damage.

So without further ado, here are some screenies, a short video (with super dramatic music) and a download link for subscribers.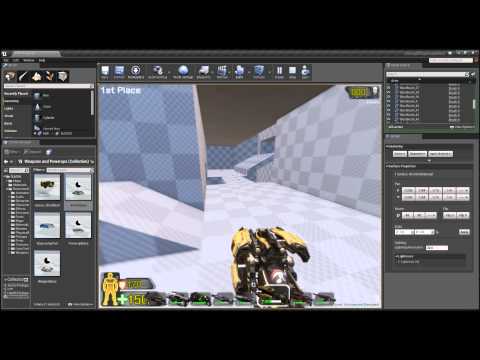 DOWNLOAD:
https://www.dropbox.com/s/214u6art2h...test.umap?dl=0
Feel free to leave your thoughts on it and any way you can think of to improve what I have so far.
Thanks in advance.