INFO:
Latest version (maybe)
http://ut.drani.de/Maps/DM-Erase_B5-WindowsNoEditor.pak
I agree that this content constitutes a Submission under the Unreal Engine EULA
Flikswich
________________________________________________________________________________
I've been working on a new map over the past few days so here it is:
Video: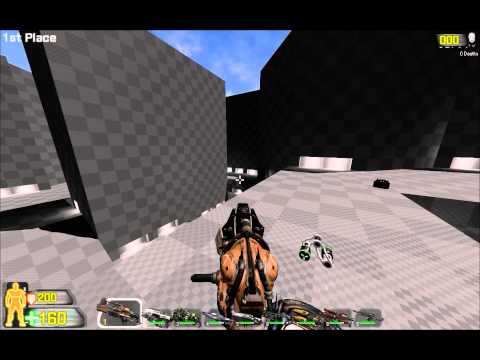 Layout:
http://i.imgur.com/wSPfQso.jpg
File: (DM-Erase_A3)
https://www.dropbox.com/s/vebej3w6ym...ditor.pak?dl=1
I'm not 100% convinced on the enforcer weapon base or the chest plate locations, and there seems to be a large area near the lift where there are no pickups to be found. I'm toying with the idea of moving the link gun down to this area and maybe the enforcer onto the bridge. The bio may move up to where the chest plate is and the chest plate might move to where the vials are in the corner of the map near the shock rifle.
Please give me some feedback below