Kazan WAS under the dm mode.
My latest update of Kazan is finally out!
There are some major updates in certain areas of the map. The changes drastically impact the flow of the game and provide the three-lane balance I was trying to achieve.
Finally I addressed some map orientation problems, due to symmetrical rooms, by adding decals and better lighting.

CTF-Kazan (v5)
Download link (24/05/2015)
https://docs.google.com/file/d/0B2F_...FmOWRxd0E/edit
Hope you like it!
DM-Kazan (v4)
Download link (22/04/2015)
https://docs.google.com/file/d/0B2F_...lfN2M3Nms/edit
This is a test version with materials.
The visuals do not represent what I have in mind for the final project!
Many, many thanks to Epic for featuring my map on the stream! That moment was magical! Waiting for your feedback!
Also thanx for providing a video of my map!
(9:20)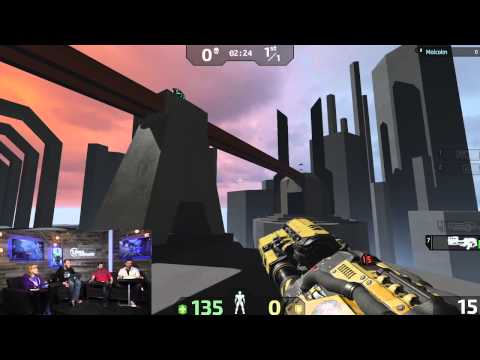 !!!Compatible with 9/4/15 build!!!