After seeing how much fun it is in DM-Hydraulics to allow players to control parts of the layout of a map, I decided to explore new ways of doing it. My new map, "Lazerworks", will feature a big lazer that powers the systems in the map. The idea is to allow the player to activate / disable the lazer that powers the whole map. Power will be needed for some platforms, doors, lifts and such to remain open / in the air. Therefore when a player disables the lazer, all these elements will be disabled as well, forcing the player to rely on trick jumping to achieve the same movements or use new routes. See it as two maps based on the same layout but with different accesses, and that toggling the lazer allows you to go from one map to the other at will.
After seeing the DM-Overlord map and the feedback on DM-Hydraulics (about the trap), I feel like this is a good way for me to explore new things and bring a new element into UT maps. I plan on making regular updates in this thread and I will ask you folks many questions on the ideas I'll have for this map. So this is full transparency and I will detail every steps of the process. Starting right up, here is an Early concept of the map, it's a start ! This is very raw at the moment but with more work the layout will start to emerge from all my rooms drawings (hopefully).
VERSION 0.7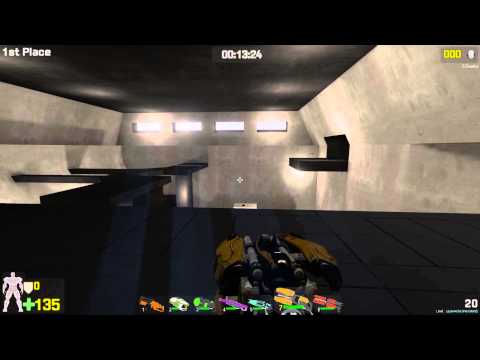 Tasks:
->
establish a first layout for the map
- add the lazer trigger
- work on ways to alter the layout dynamically and offer alternative routes / ways to compensate
- refine the map layout
- add the platforms, lifts, doors, etc. altered by the power surge
- and more...