Going to be taking the progress of this level a bit slower than I normally do but wanted to get an early head start on the level to give the layout time to mature
Hoping to post the layout this thursday/friday for feedback!
Just one screenshot for now, map is heavily nature based with caves and one building. Hoping to bring some mining influence into the map at some point.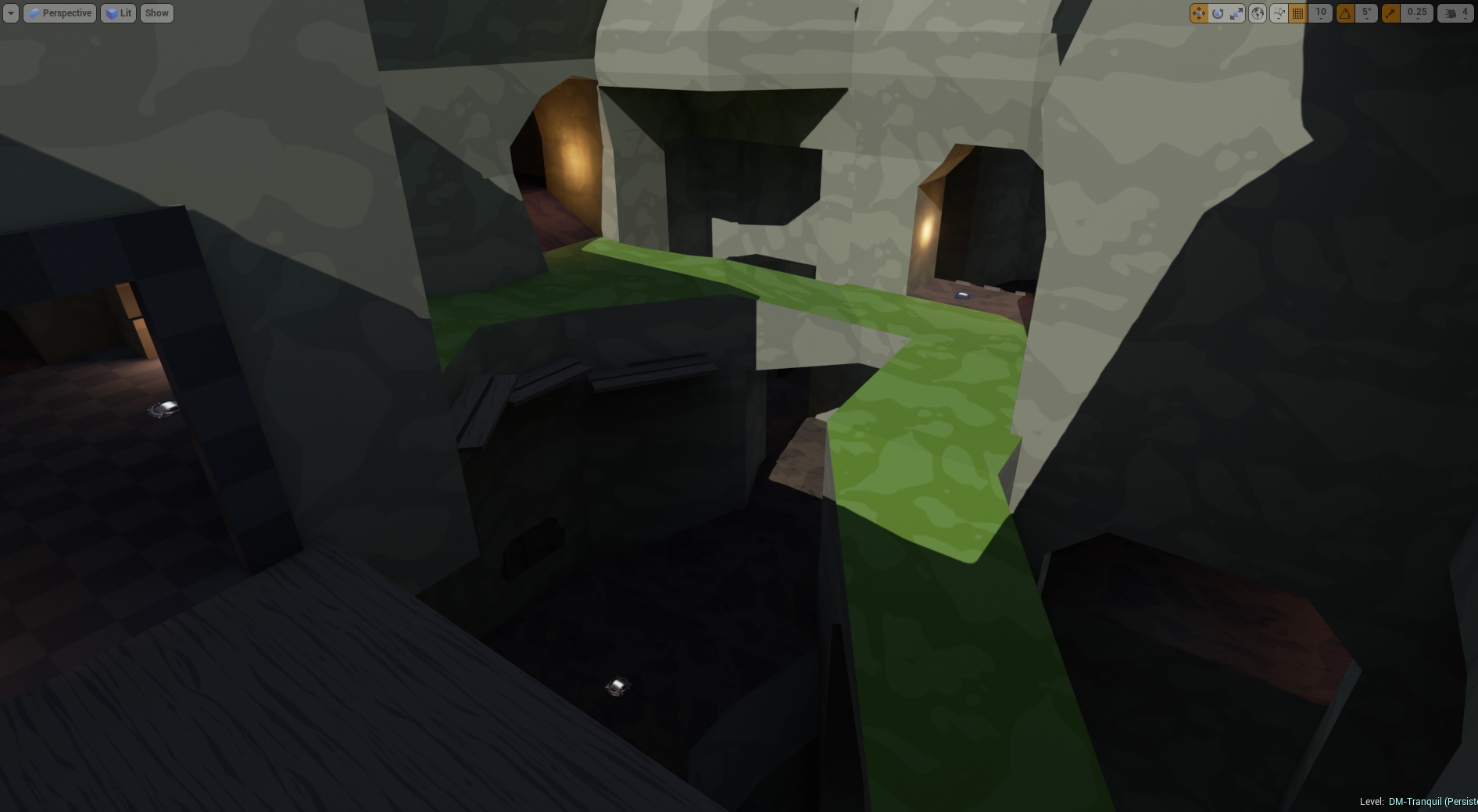 Download:
http://evilmrfrank.com/Files/DM-TranquilWIP1.zip