Updated for 11/21/2014
DOWNLOAD
https://ut.rushbase.net/Numb/Maps/DM...wsNoEditor.pak
Linux version available here!
https://ut.rushbase.net/Numb/Maps/DM...uxNoEditor.pak
I haven't posted any maps in a while because I haven't made one that I thought was worthy of posting until now. I've been struggling greatly with scale, but now I think I finally have it right.
About the map:
This map is very loosely based on a Quake map called DM-Aerowalk. That map has very fast teleporter/z-axis gameplay, and I have tried to replicate the complexity that both combinations bring. Of course it is not as fast as quake, but I tried to find an interesting pace that didn't bore the player, or tire them out due to sheer action.
Armor Placement
- I placed armor similar to DM-ASDF. I tried to space them all out evenly because I thought that feature makes ASDF flow really well. When they are spaced out evenly, the player in control usually does a predictable path in which the out of control player can counter with spam. Not only that, but because they are spaced out evenly, its hard for the in control player to get ALL the armor.
Health Placement
- I also placed health packs in a similar fashion to DM-ASDF. I decided that I would put two pairs of health packs on the complete opposite side of the map, and specifically in areas where I think there might be a lack of travel. DM-ASDF has only 5 vials, and I like the idea of health vials being rather rare. I settled down on the number vials and decided to scrap the unoriginal idea of using them as sound queues. I have vials placed right next to the lesser armors, and the amount of vials near each armor is a direct relation to how powerful the armor is. The weaker the armor, the more vials there are. This is experimental. I have no idea what the repercussions will be, but I think it will help the player who knows they aren't strong enough to fight for the belt.
Primary Powerup
- I used belt, obviously. I designed the map around this location, as in... i started building the map by the shield belt room. It's a rather generic room. Some belt rooms are dead ends, but I pretty much **** my pants in those types of levels so I decided against it. Honestly, I like belt rooms that have two options, but still remain a choke point. I used lifts because they can offer optional z-axis gameplay, but can also be disrupted with a well placed shot. They offer more versatility than jump pads, but are not as consistent as jump pads.
Secondary Powerup
I have (temporary) boots in my level on a little island surrounded by death. You actually HAVE to rocket jump to get to them, so if you want them, you better be stacked and ready to get shot out of the air. They deserve this obstacle because they are really over powered. I plan on creating a secondary duel powerup via blueprints to replace boots I want to make it cater to levels that don't have the ceiling height to preform a boot jump.
Weapon Placement
- I honestly just winged this. There was not much thought in placing both ammo and weapons. I put flak low and sniper high. Thats about all I follow.
Current Visuals
- I decorated a little because I refuse to have a hideous shell. People are probably going to be playing the shell (If the map is good) for a few months. So i'd rather it not be an eye sore.
Final visuals
- I plan on going for an simple and artistic look. Partly because my modeling skills are horrible, (look at my doorway) and because I want the player to have absolutely no problem seeing the enemy without bright skins.
Bugs
- The teleporters are bugged in the current UT build.
(You can't dodge into them, or they will spit you back to where you came!)
When will they be fixed? I don't know. It's not going to be important to epic until they have a map with multiple teleporters as well. It's probably also really easy to get outside the map, as I didn't bother with blocking volumes.
Screenshots
Video
- Sadly my video bugged and I did not get to show what I fully intended. Here it is anyway.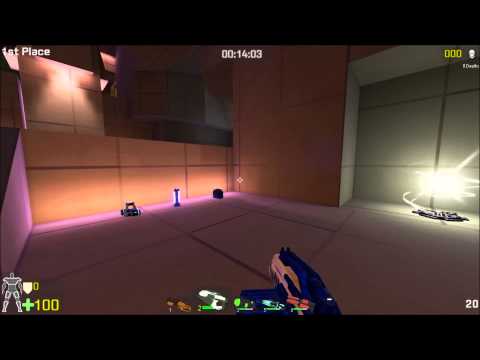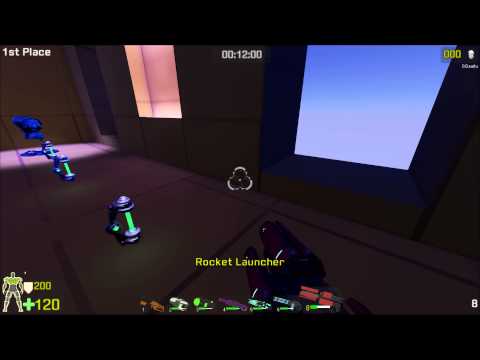 DOWNLOAD
https://ut.rushbase.net/Numb/Maps/DM...wsNoEditor.pak