My first UE4 map, and I'd love to get some feedback from people playtesting. Its CTF with bases and a large bridge in the middle.
Feedback on gameplay/scale/flow/item placement ..anything is welcome and helpful. In-fact even the name is temporary.
VIDEO:
https://youtu.be/qF3OliQnBS0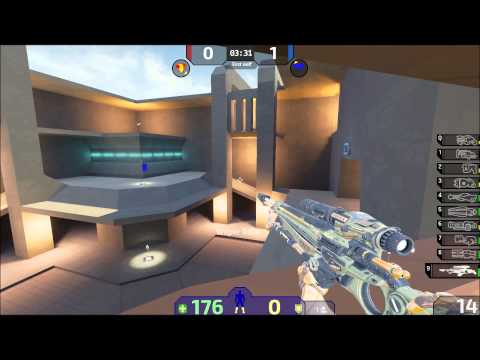 Update 12 March: Added a newer version with better bot pathing and fixed some lights.
Update 25 March: Version 08
Changelog V08
-Fixed broken Nav Link Proxys (bots use them to make jumps/translocations) and added many more so bots can access more areas.
-Changed Invisibility area at bridges columns to make it more accessible and opened up area a little more.
-Added minor lights, including ones in the flagrooms that can be used to get to the top walkway.
-Fixed navmesh not encompasing a part of the blue base.
-Fixed a level escape.
-Added music.
DOWNLOAD:
CTF-Melt-08 Dropbox:
https://www.dropbox.com/s/ww8btoynj3...ditor.zip?dl=0
CTF-Melt-08 Google Drive:
https://drive.google.com/open?id=0B8...NEk&authuser=0
If anyone cares to help, I have afew questions about the editor:
1: When I have a BSP brush with a transparent material on it (eg glass), having that brush up against another wall will create a transparent hole where it is touching, so you can see through the wall. Am I missing something?
2: How do you add defender points for bots like in 2k4?
3: Why does the editor crash so much? (when doing simple things such as editing an addition/subtraction brush then saving the map.)