This is for true ARENA first person shooter players. Its fast, action packed unforgiving mayhem. Time has once again come to prove YOU are the best.
This level has it all.
Base has 3 entry/escape points on ground level. If that is not enough there are multiple angles from above to escape, attack and defend.
Strategically placed cover where you can lose your opponents. Huge sign so u know where the flags are from anywhere on the map, just look up.
Map is set up in a football like arena with teams spawning in football like formation ready for action. All weapons are featured, all power-ups except invis are in there. Even included teleports.
Center of the map (midfield) is where the punishment is unleashed. PLAY it, try it. Champions will be made in the DamWALL-SuperBOOOOLLLWWWWWW!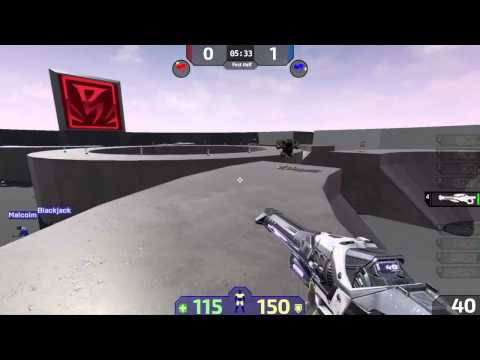 Here is the
PAK
https://www.dropbox.com/s/0zhbfr69n3...ditor.pak?dl=0
This map is normal weapons ready and instagib ready! ENJOY