Heyo!
I've been working on this in my free time along with the
DM-Graveship
map. It's an asymmetrical CTF map with a little twist. I put the blue teams flag in a pit ( will probably have a more elegant solution later), so that it cannot be captured. This essentially makes it so that blue is attacking and red is defending. It's a pretty small map too, so it should make for pretty intense matches.
The map is going to be located in a futuristic neo-urban city setting. I only have the one concept art for now... but it should give a pretty good idea of what I'm going for. It's going to be a very big challenge keeping readability through-out the map, but hopefully I learn some things and I can share it with everyone later. Also, the brushwork is super simple because I am building the meshes and stuff myself, so it faster for me to leave it simple and paint details on top since I am making the concept art anyways. I really like keeping the playable areas super easy to navigate so that players can focus more on strategy and fighting than moving around the map, but we'll see if I made it too simple. Might have to spice it up a bit!
Would love to get some feedback on this, since it is pretty different from all the other maps out there, I don't have many reference points. I'm very interested in seeing if the one-sided ctf match can work. Thanks!
I will try to record a video run through soon.
Added!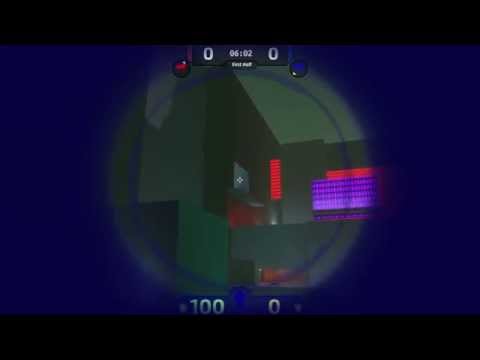 DOWNLOAD
https://dl.dropboxusercontent.com/u/...wsNoEditor.pak
The bots work fine in the editor but they have problems in-game for some reason. I will try to have that fixed in the future.