I'll just leave this here..
DOWNLOAD:
https://ut.rushbase.net/irridium77/S...wsNoEditor.pak
(v3a)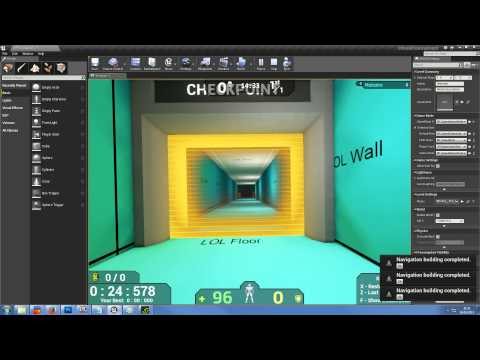 Started out as a joke.. Made it anyway
All maps are good maps.
Shout out to N!X !! If you are still alive there buddy... Come back and play wiv us
Small explanation: N!X is the creator of the original Bunnytrack map YouAreLOL.. (UT99)
I just refreshed his ideas a bit.
Changelog V2:
- added scoreboard
- fixed music cutting halfway.
Changelog V3a:
- Added 3 extra rooms
- more triggers!
- more movers!
- more TimEh'
- Fixed the spawning issues
- Changed most killzones for SpeedWarpzones
Fixes to do in v4:
Fix the killing obstacles... so you teleport to previous Checkpoint instead of start.
Extra room?
Secret room?
Cheers!