Hey guys, time for me to throw it out there.
So I made a little level, aimed ultimately at DM/TDM/LMS/Instagib matches.
Descripton:
A converted Abbey on an island overlooking a bay.
Tuay (short for Tundra Bay.) is a map was originally inspired by DM-Tundra from unreal 1. Seeing as I didn't want a full on remake, I started turning it into my own level. The below is the result so far. As you can see, it's very much it's own level now.
Notes:
This is an early movement prototype. Any feedback is welcome.


DM-Tuay-Alpha-2-6
(8-10 players)
-Minor geometry smoothing
-Threw in some quick textures and such for kicks.
-Experimenting with additional balcony near minigun.
-This release is mostly meant to clean up and take a break while I ask folks for feedback.
Known issues:
I left the skybox out for the time being because those drive up editor build times.
Collision volumes are only partly implemented. This is intentional.
General room lay-out has now been establised, using the last few itterations of the 2.x series to smooth stuff over before starting v3.
Play instructions:
-Copy the downloaded mapfile to:
C:\Users\*yourprofilenamehere*\Documents\UnrealTournament\Saved\Paks\MyContent\
-Start UT4
-Start a match with the create match option, choose Custom.
-Choose DM-Tuay in any relevant gametype.
Server instructions:
[/Script/UnrealTournament.UTGameMode]
RedirectReferences=(MapName="/Content/Tuay2/DM-Tuay-Alpha-2-6",MapURL="rushbase.net/Rema86/DM-Tuay-Alpha-2-6-WindowsNoEditor.pak",MapURLProtocol="http")
Download:
https://ut.rushbase.net/Rema86
Me lazily running about with novice bots, again video appears darker then it really is.
Appearantly when you convert 8gb down to 200mb you lose some stuff.
(A-2-6):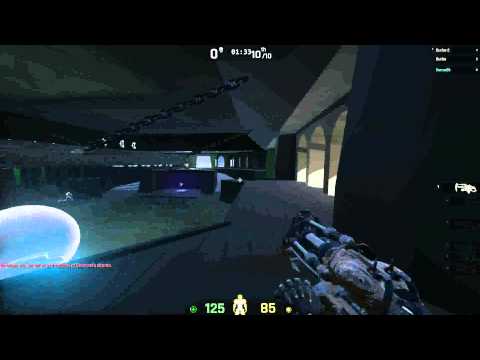 Screenshots (A-2-6):


Thanks for stopping by.