Hiyas!
After lots of work and much spamming in the IRC channel, I finally have the first playable version of DM-Burgh!
Download link:
https://www.dropbox.com/s/yn5fq30ngl...ditor.pak?dl=0
https://ut.rushbase.net/Sonaeris/DM-...wsNoEditor.pak
DM-Burgh is sizeable DM level with a good mix (I think :P) of close-quarters and long range combat and a hefty dose of z-axis fighting. I really wanted to create a proper location to fight in, rather than just a deathmatch arena, which is also why the BSP work is a lot more detailed than your average shell. I think it looks pretty nice but you be the judge! It also has full bot support!
I'd love to get some feedback from you guys particularly with regards to item placement, snaggly architecture and sightlines. Also if any paths need boarding up or knocking through
NOTE: Lighting is currently bugged on anything other than Epic texture settings
Video: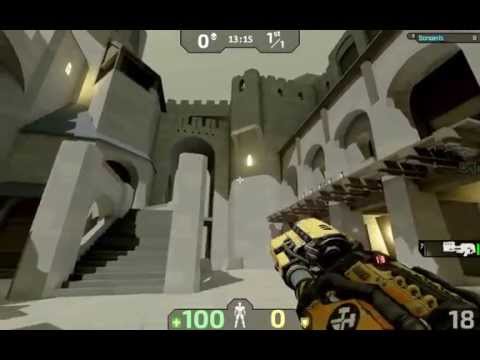 Additional Screenshots:
Changelog v2
- Revised playerstart placement, they were concentrated too much on one part of the map leading to most of the fighting taking place there (area between the RL/Shieldbelt/Linkgun), spreading them out more will encourage more action throughout the entire play area
- Moved the ShockRifle, LinkGun and Flak Cannon from their original positions slightly to balance out the new playerstart placement
- Added an extra step to the ledge pointed out by Chainsaw so players no longer get stuck on it
Changelog v3
- Added lights/visual indicators at most of the lifts in the game.
- Added an extra Link Gun and Stinger to increase weapon pickup density, some people complained about having to run too long to find a weapon.
- Moved around playerstarts a little more in accordance with the weapon placement.
- Removed music for the time being.