New map name: DM-Athenaeum
Axon Research Corporation Library
Story:
In a world where information is heavily controlled and restricted, the Axon Research Corporation 'Library' is a highly contested information access point.
Aesthetic Theme:
Elements of neoclassicism introduced into dense urban overgrowth. Beyond that, not sure what additional styles or influences will be incorporated yet. Am a fan of organic growth in design development, so will see where this ends up.
Will try and keep some updated concept art here as level develops. The concept art is a field i'm still learning more about, and am open to suggestions regarding technique or design communication.
05/19/2015
Download link:
[updated link to v8]
*Central core has been installed
*Improved access to the redeemer
*A few more health vials scattered about
*Ramps from central core to mid level areas
*more lift jumps
*flipped a bunch of normals
*added more collision where it was missing (but still lots of ways to escape map...in process of fixing perimeter)
*jump boots added to a new more engaging south east portion of map
*more lighting schemes to study and starting to look more at texture, although i don't think moldy concrete is going to cut it for this map
05/16/2015
Alternate color scheme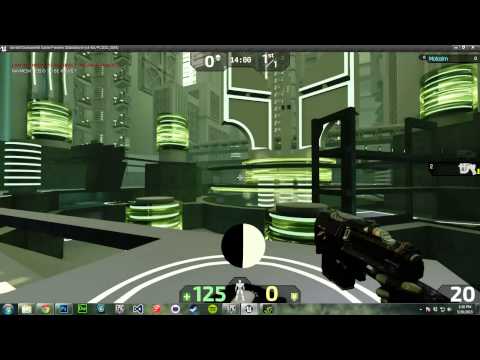 05/01/2015
I create a lot of Point-Line-Plane art studies, and decided to evolve one for use in UT.
Some early process:
Next steps include lifts/jump pads, flow testing, LOS and spawn point balancing, and if all goes well I'll start painting & lighting...