BioLauncher Mutator
Replaces the BioRifle and GrenadeLauncher with the BioLauncher (including ammo)
Optionally replaces with weapon having the Bio web in alternative fire mode
This mutator was a community request with the build of 2848065 (2/1/2016) which had a problem with the BioLauncher ammo pickups. This has been fixed the following builds. This mutator is not required anymore but it can be used in addition to the Weapon Replacement mutator BioLauncher was replaced by the GrenadeLauncher therefore you need this mutator in order to play with the original BioLauncher. The official weapon replacement mutator works fine by replace a weapon with the BioLauncher weapon. This would also replace the ammo pickups of the replaced weapon.
Version: 1.10
Compatibility: built on Build 3525360 (7/12/2017; v0.1.12.1) [check the list below for more]
Type: Blueprint
Network version: 3525360 (CL 3525109)
Coded by
RattleSN4K3
Credits:
Epic Games
,
CaptainMigraine
(request)
Comment:
As of 2883976, the BioLauncher is shipped therefore the official Weapon Replacement would work by replacing the a weapon with the Bio Launcher.
As of 3164292, the BioLauncher got replaced by the Grenade Launcher. This mutator embedded the BioLauncher. The BioLauncher is also available as weapon on the Weapon Replacement mutator configuration menu.
Preview:
(shots from an older UT build 3164292 [10/18/2016])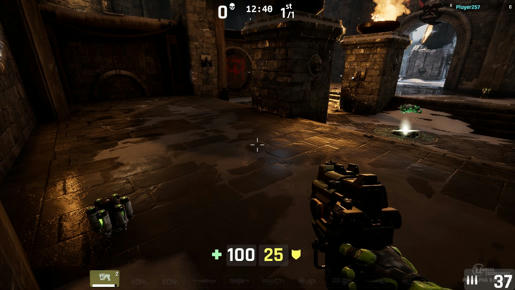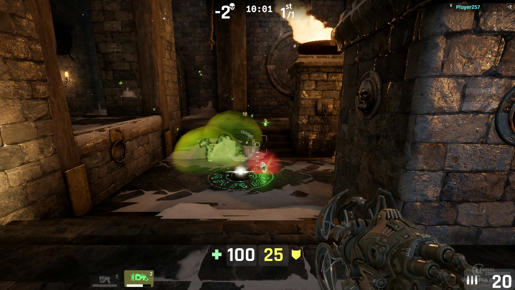 Download:
BioLauncherMutator_v1.10.zip
Read the Readme file for more information.
Known issues:
No known issues.
Changelog:
v1.10
v1.9
v1.8
v1.7
v1.6
v1.5
Re-cooked mutator
Improved mutator description
v1.4
Added: BioWeb ammo
Changed: Mutator also replaces GrenadeLauncher with BioLauncher
Fixed: Replacement edge cases in player inventory
v1.3
Re-cooked mutator
Added: BioWeb (via new weapon "Bio Launcher + Web")
Added: BioLauncher+Web mutator
v1.2
Added: Old/original BioLauncher assets from earlier build
Added: Replace BioRifle in WeaponLockers
Changed: Mutator does not replace subclasses anymore
v1.1
v1.0 - Initial release
Compatibility list:
The mutator is currently only compatible to the latest release build 3525360 (7/12/2017; known as v0.1.12.1).
Any previous release would require an older version.
Older versions:
---
For more information about the official BioLauncher prototype, visit this inofficial thread made by CaptainMigraine:
The [UNOFFICIAL] Bio Launcher Thoughts & Suggestions Thread
PS: The latest download URL may change over time for new builds. The zip file changes due to the readme being updated but the pak file stays the same.