Download
FreezePoint is a brand new game mode, combining the classing mechanics of freeze tag, with the constant flow of domination.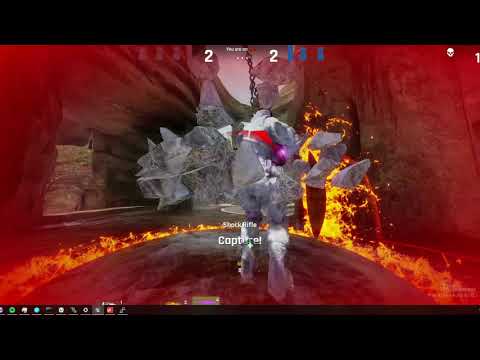 There may be between 3 and 7 capture points in a map, only one is active at a given time and players fight over its control, when captured, every frozen player gets unthawed, and after a few seconds, the next capture point is announced to everyone.
When a point is announced, it begins unlocking for about 10 seconds and then it's capturable.
That cycle repeats throughout the game, and rounds are restarted only when an entire team has been frozen/killed.
The game ends when the time runs out, and scoring is based on captures and team wipes, with a single capture giving you a score of 2, and a team wipes 1.
Maps have to be built for FreezePoint, in order for the mode load that logic, if not then classic round based FreezeTag is initiated.
One more this, which is new here is the class system: FreezePoint isn't about weapons, it is about the points, and FreezeTag is also about the freezes, so why should you bother spending time to find the right weapon. At the start of each round, you can choose how you want to play by selecting from 3 pre-made classes.
Level Design:
As part of my university project, one of the requirements for this game mode were for it to challenge and change the classic level design rules used in Unreal Tournament, I recommend checking out
DeepEnd
as a level design guide, as we created the level specifically for the game mode.
You can get the source files here:
http://bit.ly/2RiBXMQ
Your only level design tool is the BP FreezePointMarker, the GM does not need anything else to recognize your levels for FreezePoint, drag 5 [I will support 3-7 in the future] blueprints and assign them names, tweak their radiuses (I would recommend keeping them at 600 but it is your level). You can assign lights and meshes to each point, the mesh is to be used for trough wall outlining when you are far from the active capture point.
What is coming:
Bugfixes as always, I am aiming to have this GM fully polished and completely bug-free by the end of Summer 2019 (but I can only do that with your help reporting bugs, giving me feedback and improvements and so on
so go do that here:
http://bit.ly/2wKCIFe
Offload balancing, to rulesets, so that every tweakable variable, from capture point times/intermission delays and even the full range of classes that you can pick, is exposed to launch commands so that your favorite servers can craft different experiences.
Support for your favorite mutators ( you have to report what isn't working out fo the box though)
Bot support (yes, unfortunately, there is no bot support yet)
------------------------------------------------This forum post will be updated with more through explanations/guides and media content soon---------------------------------------------------------------