Logosplash
Logo splash intro for servers featuring configurable graphics, MOTD texts, introsound and 3 types of animation (move up-fadout, slide in-out and fade in-out).
- Configure it in your server's Mod.ini (\UTServer\UnrealTournament\Saved\Config). The lines will generate on first run.
- You will need to store your image file and WAV file on a website which the mod can access.
- The logo needs to be square (optimal resolution is 186x186). GIFs won't work.
- Audio and text are optional
Originally posted by Mod.ini
?mutator=/Game/MetalCustom/LogoSplash/Mut_LogoSplash_V2.Mut_LogoSplash_V2_C
Download at UTCC:
https://utcc.unrealpugs.com/content/1033-LogoSplash
Showing animation 0 to 2 in order: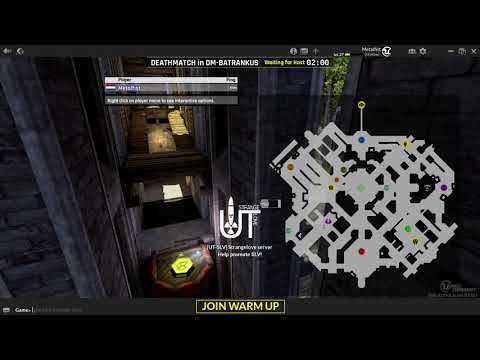 CHANGELOG:
V2:
- Fixed issue with logo playing in Replay
- Added
client side
option to turn logo off completely (EnabledByClient=False)
- Added
client side
option to turn sound off (AudioEnabledByClient=False)
- Added background to text + animated
- Added new rotation animation (ImageAnimation=3)
- Added parameter to randomize through all the animations (ImageAnimation=random)