Update:
This mod has been recently released. Check out its release thread here:
https://forums.unrealtournament.com/...-Gametype-Port
This thread still stays as development thread.
---
Original post:
Lately, I've been working on the port of
Betrayal
. Betrayal is a gametype in UT3 which was added by the Titan Pack patch. While this thread isn't meant to be the release thread (WIP, beta, or anything similar), I don't want to explain that gametype that much. If you
aren't familiar with Betrayal
or want to know what the gametype is all about,
check the Liandri archive for information
or watch the
Guide To Betrayal
video (by
HenrikRyosa
).
This gametype is created in C++ (as plugin) with the latest source (
2fabc2e
). If you want to try it out, check the following GitHub repository:
https://github.com/RattleSN4K3/UT4-Gametype-Betrayal
The gametype is fully working which includes:
Ported sounds and textures
Player beacons including player score
Bot AI betraying team mates
Scoreboard showing daggers (and other stats)
HUD showing game type info like team, current pot and roque players
Additional stats for player cards
etc.
Development Screens: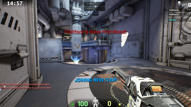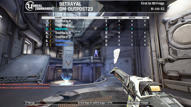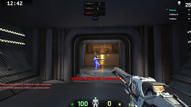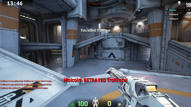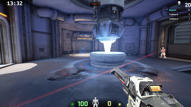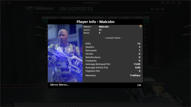 There are still some workarounds for specific engine/game limitations which are requiring a change to the existing code (by pull requests for instance). The code also needs some cleanup and code commenting but in general it is pretty much finished. I would also like to create a pull request to add this gametype to the main/core game. From now on, I actually wait for made pull request and/or until changes were made to the code game (like proper team colors, character post render to HUD, etc.).
Personal note regarding this gametype:
I actually like that gametype a lot. But it isn't really well working for public games as the rules are very complex. If you ever played it online, you'd notice that most players just killed every team mates whenever they could. This resulted into several retribution kills which made the whole purposes of a semi-team game nullified. However, I really like playing it with players who know how to play it properly (playing as a team, increasing the pot and decide when or if to betray your mates at given pot).
PS @Epic Devs:
The codebase for Betrayal contains a very
small portion of UE4 engine code
(due to
some known limitations
). Also, Betrayal for UT (C++) is a straight port of Betrayal for UT3 (UC). The original code is copyrighted. I actually planned to create the gametype as pull request, but couldn't be tested quite well in that case. How to deal with such
problem
?