A small blueprint that I was planning to use for a local Unreal 1 remake, but thought it would be cool if this could be integrated as a sort of "Killing Spree Music" making more action when you need it.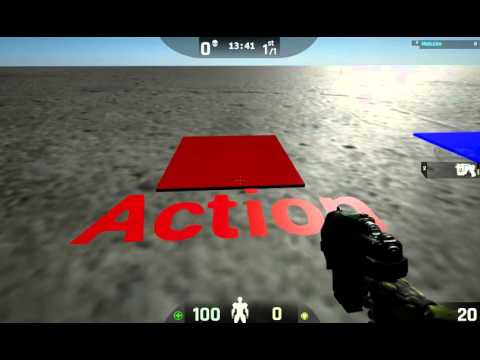 I have to polish the blueprints and since the update that came out today, some time will pass until I can put them for download here.
The blueprint itself has 2 functions: "Change to Action" and "Change to Normal". Pretty mainstream what they do. Changing to action music fades away the normal music, plays the cue from the beginning and loops it. When changing to normal, the normal music starts playing from where it was stopped, and the action fades away. Normal music also loops, but the loop point was at about 4 minutes, so I decided to not show it in the video.
There is a debug loop point which is there just for clarity so I can know it actually loops. I know it sounds wrong.
The blueprint itself is an actor, I wasn't able to put it as level music for now. Once I get some feedback, I'll probably put up a fix.
There are known bugs and glitches, for example if you change to normal right after loop point, both tracks start playing simultaneously. Another one is that in the beginning of the level you can hear the action cue for a few seconds fading away (workaround is to just leave it so for now as it's just a few seconds). Also others I wasn't able to reproduce.
Music:
Ny Leve's Falls (remix)
Ny Leve's Falls (Brute attack) (remix)
By:
SairoMax AKA FaithMax
Soundcloud:
https://soundcloud.com/user-568481618
Youtube:
https://www.youtube.com/channel/UCBG...dx5FQ7ID44Wwiw
Epic Games (original)