=====
Done
=====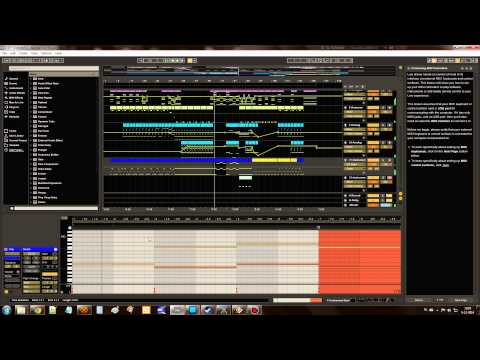 The track is done, it's 3:18 long :P
This is the high quality MP3 file:
https://dl.dropboxusercontent.com/u/...86/AstraV5.mp3
Wav source:
https://dl.dropboxusercontent.com/u/...rces/Astra.wav
Old stuff:
This is my latest concept after taking a break from Apex, I threw it together in 2 hours total now, the current arrangement and amount of variation is nowhere near final, but that's what this thread is for after all.
The track so far:
--check below for update--
It's another spacey track like Orbit, but this one is going to be much faster. Other than that I'm not sure what I'm going to do with it yet, my time is a bit limited.. I tried to make it cleaner and more modern sounding than my previous concepts. Still struggling a bit with that sub-bass, it was causing some resonance issues, but I feel that I have dumbed it down too much now.
Please provide feedback, your feedback will have direct influence on the development of this track (as it always did with the previous ones!)
UPDATE:

Progress so far:
--check below for update--
Everything after 1:09 is completely new/testing, it's likely that things will change as I'm not happy yet with the feel, it still needs something and is still quite empty. I'm also considering changing the snare into something that sounds more metallic, perhaps only for certain parts.
UPDATE:

Took the time to flesh out the new parts a bit, and did some minor work on the overall sound, esp. regarding the drums. Fixed some problems with the strings, added new snare for mid-piece and fixed a sequence there in the drums that was too silent. Added a new melody at the current end and fleshed it up.
Link:
Check below
UPDATE:
The track is now almost finished, I added another small part and tweaked the mastering a bit to sound less "nasal". I also adjusted small things in the original composition here and there that I didn't like, and I'm probably still going to tweak the transition between the old and the new part. I also need to work on making it loop better, but that will come. Not sure if I want to go for the 4 minute mark on this one, maybe around 3 and a half or slightly shorter (to make a proper ending to loop with).
This is what I got for now: --
Check below
-
UPDATE:
Done:
https://dl.dropboxusercontent.com/u/...86/AstraV5.mp3
Total length = 3:18
Will put up a video soon, maybe with a look inside this time