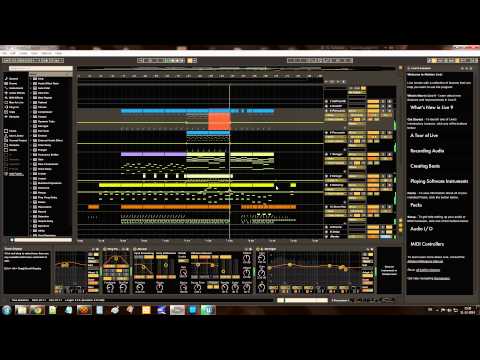 MP3:
https://dl.dropboxusercontent.com/u/...fNaPaliM2L.mp3
WAV:
https://dl.dropboxusercontent.com/u/...fNaPaliM2L.wav
Old description:

So with more of these temple/castle themed maps coming up it will also become necessary to make some tracks that are more oriented towards this mystic mood and ambiance. You probably don't want to hear only DnB or other electronic styles on a map like DM-Temple for instance.
Currently I'm working on a concept that could possibly be useful for this purpose.
This is my progress after one hour so far, it's basically just a bare concept:
Update below
It might still sound a bit too cheesy for UT regarding the arrangement/sequences, but I got the instrument set and the overall sound almost where I want to work with it, so that's a good thing.
Stay tuned for updates as I'll be changing and updating this concept, feedback is always welcome
UPDATE:
Progress so far:
-Check below-
Added/changed lots, listen for yourself
UPDATE:

Cleaned it up a bit, and added another little piece, also tried to partially implement Stevelois' advice:
Check below
UPDATE:


Progress so far:
Update below
Track will be called Monks of Na Pali
UPDATE:

Final version for now:
Check below
Cleaned it up, added various little things and changed notes/arrangement here and there where I felt it was appropriate to do so. Made sure everything transitions more or less smoothly. I'll await feedback from Epic on this one (after I ask obviously
) before it becomes "final final".
UPDATE:
Improved clarity/mastering, actual final version until feedback:
https://dl.dropboxusercontent.com/u/...fNaPaliM2L.mp3