I remember seeing one or a few people in the forums mention that under certain circumstances, it is difficult to perceive how far away your shock projectile is from your opponent. Typically players will use nearby surfaces that are illuminated to judge when to light a combo, more experienced players may also consider flight-time and size of the ball to judge proximity. My opinion: not always super reliable-- therefore in some situations, not very skill-based, especially on very long-range combos with no surface to be lit up by the passing projectile.
My idea is for proximity to be indicated by audible feedback. Here's a short video demonstration: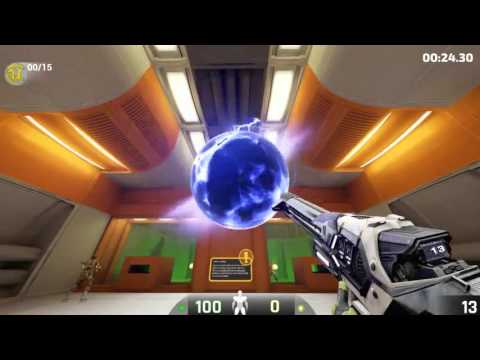 The closer the projectile is to an enemy, the louder the audible feedback (in this case a hum which you could say for 'pseudo-realism' is a tactile resonance in the shock rifle's foregrip). Other than for confirming combo placement, this does not significantly change the way players will use the shock rifle. Lemme know what you guys think! Anyone who knows how and is willing to create a working prototype mutator is awesome! (and can download the modified hum sound I used in the video
here
)
This is also my first time making a poll, hopefully that goes well.