So I thought I'd break the ice in this sub-forum and post about the upcoming launch tournament for
OwnedWell.com
entitled King of the Gib. KOTG is a 160 player winner-take-all tournament in Unreal Tournament '99 Instagib. The tournament starts with 16 heats of 10 players in which the top 5 from each heat advance to the next round until a grand finals where one player will be crowned the champion. The format will be InstaGib Deathmatch (using newnet) and the time limit for each heat will be 15 minutes with no frag limit.
Obviously only one player can win, but this is meant to be both a fun and competitive tournament. Challenge yourself to see how far you can go and if you take a first round exit (along with 79 other people), at least you can feel good about participating in a fun event and supporting the game. I fully expect to exit in the first round, but will have fun giving it my best shot (literally). Also, there will be one big difference in this tournament that you don't typically see in an event like this...and I mean BIG!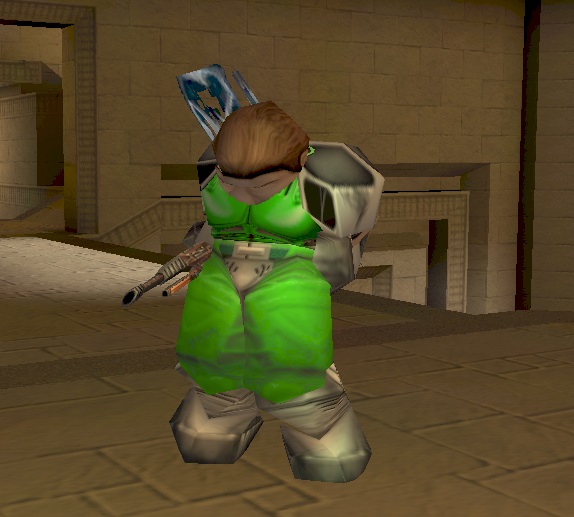 The fatboy mutator (pictured above) will be enabled just to add a bit of flavor and absurdity to the action! The event will have full stream coverage by myself and mrgrins with many special guests scheduled to join us. We will be keeping track of stats and have several fun things planned for the intermissions. Spots are limited and we are already over the 120 signup mark, so if you're at all interested in participating then sign up now! Even if you're not interested in playing, we'd love to have you join us in IRC and Twitch chat for all of the festivities.