Summary:
Bots crash the game after a few minutes of gameplay.
Version:
UnrealTournament-Client-XAN-2345061-Win64\WindowsNoEditor
Description:

Bots still tend to crash the game for some reason, especially when you start with certain settings. For me, starting a game with bot skill on 0 and 10 bots on DM-Deadfall causes a crash within half a minute of gameplay in most cases. Anybody with more details please comment.
EDIT: Interestingly, no crashes occur when you start with 7 bots (instead of 10) and skill level 0 on DM-Deadfall, or with 32 bots with skill level 0 on DM-Circuit. Something tells me that there's this middle-ground where bots get the room to do something they should not be doing.
EDIT2: Nevermind, 32 bots in DM-Circuit does crash at some point, but not as early as 10 bots on DM-Deadfall
Steps to Repro:
1) Setup a game on a map with support for bots (for instance DM-Deadfall)
2) Set bot difficult to 0 and amount of bots to 10 in the case of Deadfall
3) Start the game and play a bit
4) Game will crash after more or less one minute most of the time
Video (crash at the end):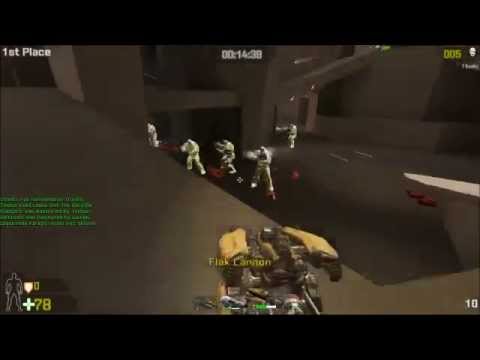 Gives me the feeling that it's still the bio-rifle that causes a crash, especially because all the bots started to get it at the end.
Crash log:

https://dl.dropboxusercontent.com/u/...1-22.48.08.log