Update at the end of this post.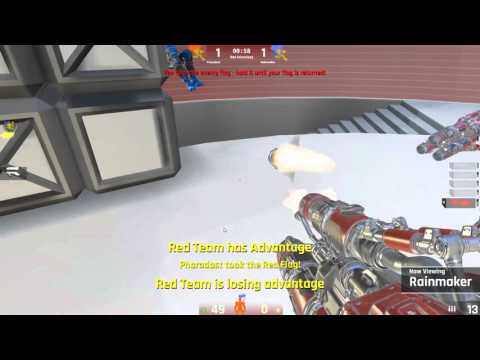 Hi, just wanted to share this little video. I managed to do it a few times before in some bot games but this real public game I was really on fire and finally did it even though it didn't turn out as good as I wished.
Btw not only I did this one but I also tried (and succeeded) the other way around - to steal the flag and rocket-dodge-wallrun-jump to the bridge in front of the shock room and you should have seen how confused was the guy who saw me stealing the flag from the bottom
.
Edit:
FYI I did the trick above multiple times since then in both directions so it really is useful.
I have another fun trick below. DarkSideCookie told me it is possible with one rocket as well.
Thank you @
DarkSideCookie
for recording & uploading!
Edit2:

I did another nice trick number 1 today = Rocket-Launcher-Dodge-Wall-Run
Since I can't generate videos, see a screenshot compilation.