TL;DR
: this with an Unreal Theme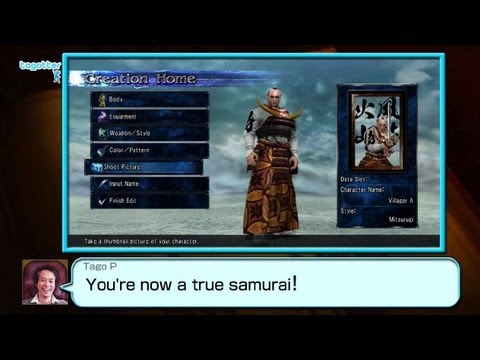 Unreal Tournament always had great customization options and carácter creation is one of them. UT99 had a placebo for creating a character, you selected a body and a face and your were good to go, and I say placebo because that's was it, everything else like team color and voice were very limited but it did the job and we felt like it was something infinite. In UT2004 you didn't have this, you just selected a model and that was it. However in UT3 things were better because now you could pick a model and gear it up, it was a massive improvement but it felt short because of the limitimations of the gear.
For UT4 I would like to see more variaty in the UT3 style but also a lot more of options, that's why I think the character creation screen should be more like an RPG or in a more concret example, Soul Calibur 5, it's a great character creation system to look at.
First, there should be a simple menú were you can pick a preset model, a voice and that's it, you're done, that should be simple way, but for those who wants to customize their characters there would be an Advanced option were you could change everything from hair to boots.
A video of Soul Calibur IV showing every part you can get in the game for male fighters, it shows more or less what I'm trying to propose.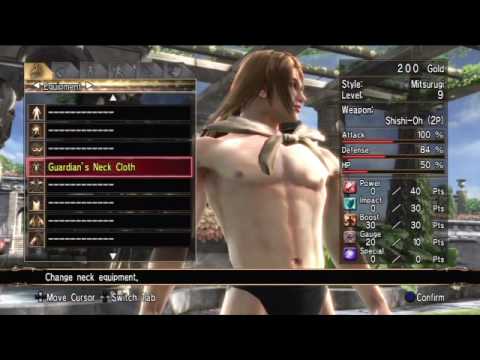 Every piece of gear works with any type of body, so it's given that I'm also suggesting different body types for almost any race or specie that would be in the game.
We first select our race or specie, next, if we want male or female and then the body type. Now can start to add some gear, there could be many different ones, some random and other that goes with a team or faction, for example, thundercrash, hellions, juggernauts, necris, etc, and we can combine everything. You can also change the hair and face, color skin, eyes, even the color of the gear, etc. For something more advanced, you could change the voice and tweak it, select different taunt animations and you could see other animations like running or jumping so you could see how your characters looks doing things.
In servers, players that have a paid model or gear or any custom content that you don't have, would show up as the "demoguy" or any other random model.
In the market place people could buy or download any piece of gear or a full set, so those who want to do models now have more options to create gear and clothes.
UT3 was very limited (but better than UT99 and UT2004) because you you select a faction and work with what that faction has to offer.
In UT99 you could create your own bots and that's a feature that I would like to see again and with a characters creation like this it would be great to try it. All the information could be saved in a file with all the settings. Also, no cap for creating bots would be great and the game can pick any bot we create or use the preset models like UT2004.
I know that right now we are still working on core mechanics but at some point this has to be talked about and I would really like to see a character creation implemented like this.