NEW GLOBAL LEADERBOARDS
Search for "Speed" in the server browser
If you are crashing when trying to join. Delete all old speed maps from you downloads folder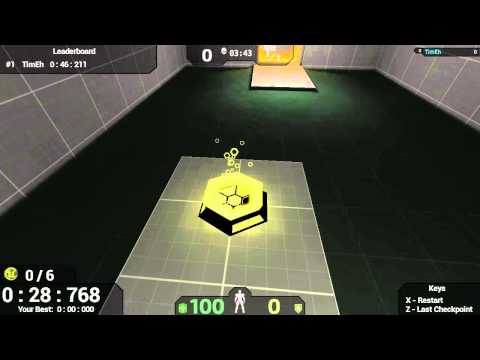 The test map:
https://ut.rushbase.net/TimEh/Raxxy/...wsNoEditor.pak
"open SPD-Test?TimeLimit=0" in console
For those who want to make their own maps (or improve the mod))
Here's the source. Get the highest numbered zip (Speed-#.zip). Place in the Content folder.
https://ut.rushbase.net/TimEh/Speed/
BP_SpeedGameMode - The gamemode to use
BP_SpeedGate - The Start/Checkpoint/Finish gate.
BP_SpeedInfo - Place one of these in your map. Set the SaveMapName to your map name. Needed for saving the leaderboard
BP_SpeedKill - Used to warp the player back to the last checkpoint (eg: falls in super lava)
BP_SpeedToken - Token that the player collects to reduce their time
BP_Speed_Lift - Use this lift if you want lifts in the map. Don't use epics generic lift
Included is the map from the video above.