It's been on my to-do list for a long time, but I finally started taking a more serious look at developing Invasion over the past week or so. Current limitations of Blueprints make this unlikely to work there, so I ended up taking it into C++.
At the moment I have a working prototype of the main gameplay loop of Invasion, so I figured I'd show that off. Everything is extremely rough, but that's ok.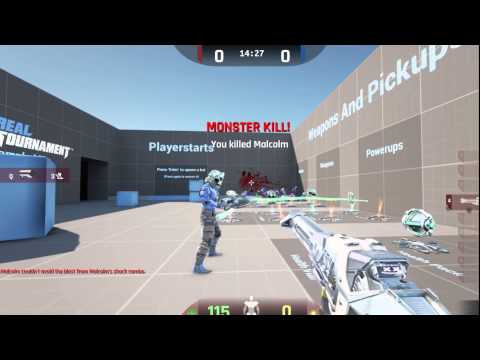 As you can see though, there's still a lot left to be done to even really call this complete. The main thing I'm investigating next is how to set up the 'monster' controllers to behave properly. For purposes of this video I detached the controllers from the pawns, as they are currently very disobedient and it makes it impossible to capture a good video clip.
My initial goal is to replicate the UT2004 Invasion gametype, but I'd also like to add support within this gametype for some more structured rules variants. Really diving into getting this working has made me come up with a number of ideas that I think can be really neat to explore further. In any case, feel free to discuss and brainstorm ways to make this all work better.