Hey everyone, have a super awkward video!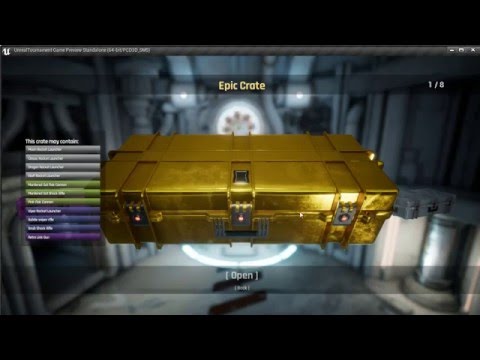 Kind of as a continuation from
this thread
.
Couple of things I forgot to mention;
Big thanks to users on the weapon art forum for posting all the images. Made it really easy to grab some temp art.
I went with weapon skins/models since there was a body of images at hand; that shouldn't limit what we put in crates however.
Crates are loaded from a database holder BP as and when needed. I keep up to 5 crates loaded at any one time; 3 on screen, 1 off each end. The idea here was to keep in mind having to load from a server and crate objects in a smooth manner. As I say in the video, there was an issue where opening crates from 1 upwards ended up with crates still loaded and accessible in the -1 and -2 positions, even though those crates had already been opened and removed form the DB.
I think that's all I missed. I may end up posting more. Thanks for reading/watching!