A cool weapon to have in our arsenal, right next to the good ol flamethrower. It isn't the first time an Ice gun have appeard in an Unreal game, so why not try to make it official this time. This is my take on this weapon:
Primary Fire: shoots solid ice projectiles, a direct hit causes a little knock back.
Secondary Fire: it shoots a freezing cloud, similar to the link gun in range, it slows down the other players and eventually freezing them up.
Aside from that I also though about other things that the gun could do:
Primary fire could shatter upon impact causing splash damage.
The projectiles could be shapped as a cube, a ball or a crystal.
If you freeze another player you could shatter them to pieces by using a projectile or dodging against them.
Secondary fire could create a layer of ice on surfaces, it makes the floor very slippery and the same with wall but you can't jump or dodge from them.
Combining first secondary fire and then primary fire will turn the cload into a beam, like the link gun, but it consumes 3x times the ammo.
Combining first secondary fire and then primary fire will create a platform in mid air.
Combining first secondary fire and then primary fire will shoot a bigger projectile
Secondary fire could be used to create smoke screens
Moving forward and aiming down could create a path of ice, so you can ride it to increase your speed, maybe it could work on mid air too.
It could create walls of ice to stop enemies
(like frozone in the incredibles)
Those are just some ideas for the weapon, not all of them can or should be implemented, but there they are, I think we could find a good mix so we have a good, balanced and fun weapon to play with.
I was looking at some images on google but most of them look very similiar or look like the the bio rifle, so I don't have design yet, even the link gun from UT2004 could do the trick, however here are some images from google.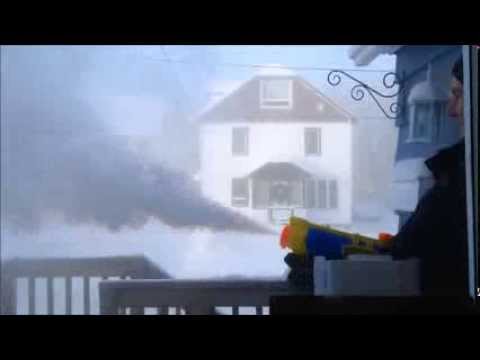 What do you think?