The Nyan cat redeemer is back for ut4! I saw the Nyancat redeemer in UT3 and thought that it would be funny to remake this.
If you haven't seen the UT3 one then here you go:
https://www.youtube.com/watch?v=Fs-qfcfnsBw
.
Including features are the Nyan cat with rainbow trail and sparkles, Nyan music, colored explosions, Nyan cat flight hud and custom kill messages.
Besides that there is even more added like custom weapon skin, cupcakes target indicators and seasonal cats including Tac Nayn on any Friday 13th!
>>> Download the latest NyanDeemer from UTCC <<<
or from an alternative mirror
How to run it:
Save it in "YourUserName"\Documents\UnrealTournament\Saved\Paks\DownloadedPaks and it should show up in Unreal Tournament.
Start a custom match and add the mutator WeaponReplacement or WeaponArena. Select config mutator and change the weapon to NyanDeemer.
Nyannyannyan!
How to run it on a server:
Game.ini:


Code:

[/Script/UnrealTournament.UTMutator_WeaponReplacement]
	WeaponsToReplace=(OldClassPath="/Game/RestrictedAssets/Weapons/Redeemer/BP_Redeemer.BP_Redeemer_C",NewClassPath="/Game/MetalCustom/NyanCatDeemer/BP_NyanDeemer_Ver17.BP_NyanDeemer_Ver17_C")
	
	[/Script/UnrealTournament.UTMutator_WeaponArena]
	ArenaWeaponPath=/Game/MetalCustom/NyanCatDeemer/BP_NyanDeemer_Ver17.BP_NyanDeemer_Ver17_C
	bAllowTranslocator=True
	
	[/Script/UnrealTournament.UTBaseGameMode]
	RedirectReferences=(PackageName="BP_NyanDeemer_Ver17-WindowsNoEditor.pak",PackageURLProtocol="http",PackageURL="utcc.unrealpugs.com/redirect/96/6a86326be49d337a5a8e674e7a197dde/BP_NyanDeemer_Ver17-WindowsNoEditor.pak",PackageChecksum="6a86326be49d337a5a8e674e7a197dde")

Gameoptions example: GameOptions=?TimeLimit=14?GoalScore=10?mutator=UnrealTournament.UTMutator_WeaponReplacement
Video: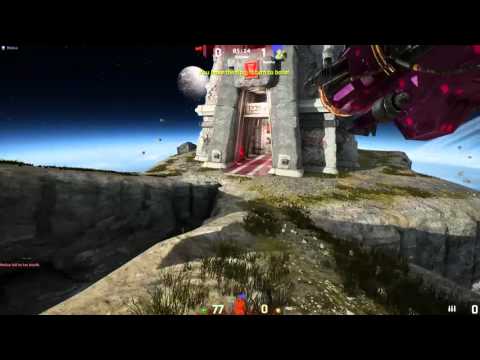 Screenshots:
Seasonal cats appear on:
Every Friday 13th: Tac Nayn (algorithm)
1 Jan: New Year cat
14 Feb: Valentine cat
17 Mar: St. Patrick cat
1+2nd day of Easter: Easter cat (algorithm calculates when it is easter)
1 Apr: Random cat (from all cats, each time it is shot)
27 Apr: Dutch Kingsday cat
4 Jul: USA cat
17-31 Oct: Halloween cat
1-31 Dec: Santa cat
Seasonal cats are now configurable in the mod.ini in YourUsername\Documents\UnrealTournament\Saved\Config
The values for the config file allows you to chose which cat you want to use. It should look like:
[NyanDeemer]
SeasonalCats=True
You can set the variable with the following values:
True (automaticly switches depending on the date), Valentine, USA, Easter, Dutch, Halloween, Christmas, Stpatrick, Tacnayn, Random, Newyear or False (only the normal skin)
Changelogs: