Hello everyone!
I made some tweaks to the minigun to make it more appealing to me and decided to share!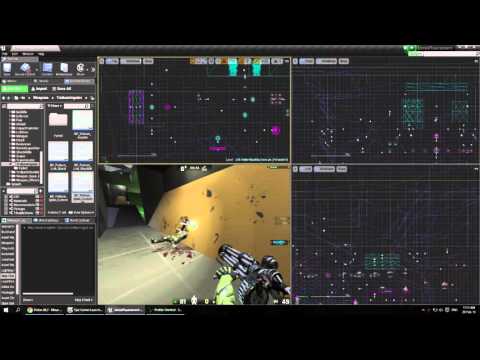 Sorry for the potato quality
Download link:
rushbase
(Version: a3 // Released: 3-4-2016 // Compatible with: pre-alpha build posted 2/29/2016)
Accessible through weapon replacement mutator!

Tridium Impaler a3
Primary firing mode
Reverted back to:
1)Firing Spin up
2)Firing Hit Scan (I think that very fast moving projectiles might impact network performance)
Damage: 12 (14 original minigun, newest version)
Fire Interval 0.155 (0.091)
Spread 0.083 (0.42)
Secondary firing mode
Not many changes from a2 regarding shard functionality.
Increased damage of shard "mine" to 30 (12 original minigun, newest version)
(This is the shard that stays in the map if you miss the player)
Doubled the time it stays active in the map (16 from 8 seconds)
Slightly increased the fire rate from a2
Decreased the direct hit momentum to 80000 (100000 original minigun, newest version)
Slightly decreased the collision volume. The collision sphere is a bit smaller that the actual shard.
Slightly decreased the shard length (This is a visual change, only the collision impacts the gameplay).
Problems

I've made a custom ammo type (Impaler Ammo) and assigned it to my BP-TridiumImpaler_a3.
It is a direct copy of the minigun ammo with a little shard point on top but it is assigned to the Impaler and has the Impaler Ammo name on pickup!
From what I've seen, weapon replacement mutator replaces bio rifle ammo with bio launcher ammo…
I haven't found any other way to force the Impaler to use my ammo :/
For example the weapon BPs don't seem to have a reference to receive ammo input.
Tridium Impaler a2
Tridium Impaler a1: all problems solved!
Below I posted a video of my prototyping adventures.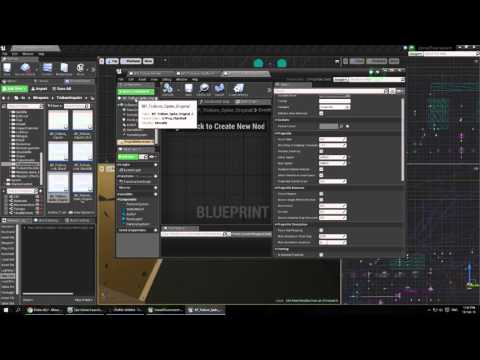 Enjoy!