Hey guys,
Dropping a preview for the new Impact Hammer concept I've been working on. Still a couple of things to iron out, but this should give a fairly representative idea of this concept right now. Let me know what you think!
Atlas Impact Hammer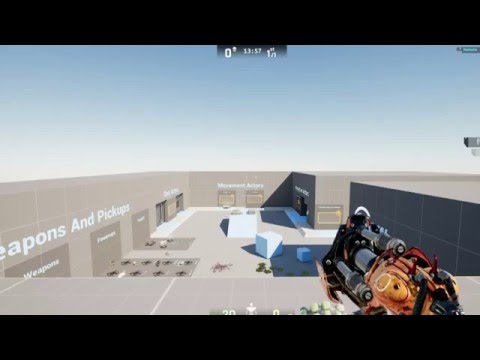 Atlas Impact Hammer (Primary Fire): Charges the hammer's piston. The piston delivers a devastating impact that can be used to deal catastrophic damage to enemies. When the owner targets the environment the resulting impact can be used to catapult himself to great heights.
Piston Vector Lock: While the piston is charged, the owner can press the alternate fire to lock in a target vector. When the piston discharges, force from the piston will be redirected in the locked target direction rather than directly forward.
Atlas Impact Hammer (Alternate Fire): Discharges the Atlas Impact Hammer's pneumatic pressure chambers. The sudden burst of pressure can be used to augment jumps, changing direction in mid air or cancelling potentially damaging falling velocity.