Hello!
I wanted to give a quick update on my Blueprint BioRifle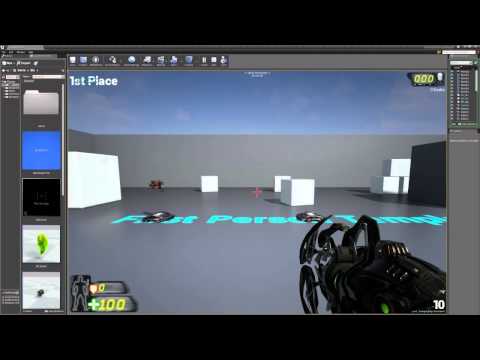 Right now it is almost feature complete. This includes...
Primary Fire
- Lobs a Bio Blob that deals damage to a target and afflicts them with a DOT effect
Alt Fire
- A Charged shot that deals damage based on how long you charge the shot for. when the Projectile hits the ground it lays a "Trap" that deals damage if stepped in.
Animations
- I have made a full suite of animations in 3ds max
I should have this weapon done in the next day or so the tasks still left include
Alt Fire fix
- The Alt fire only shoots in 1 direction, irregardless of which direction the player is facing. This is a bug I have been unable to figure out for quite a while, I might need someone at Epic to take a look at this for me..
Animations hooked up
- Simply haven't had time to hook up the animations.
Damage Adjustment
- Because we have no bots I have NO way of testing the damage this thing outputs.
Additional Effects
- going to make some explosion effects and stuff so it looks nice.
Anyway that's just a quick update! let me know what you think.